Guide to getting good deals on cruises
Wednesday, 14 November 2012 3:50 PM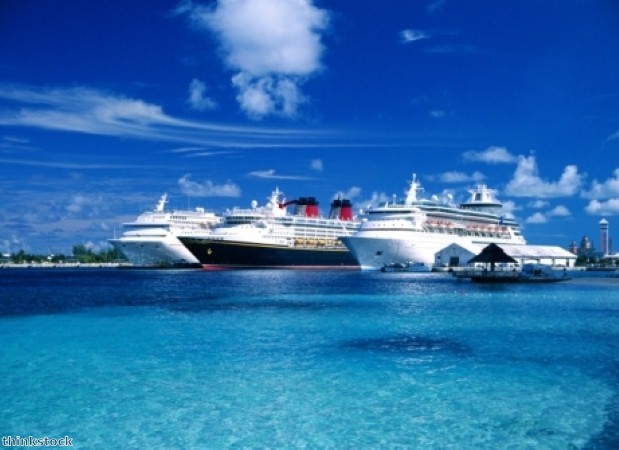 ---
No one wants to pay more than they have to for a holiday, and if you've got your heart set on going on a cruise but think it may be out of your price range, think again, as there are many deals to be found out there. For tips on how to get your hands on cruise offers, read on.
Book in advance
One of the best ways to get discounts on this type of holiday, such as with deals on Cunard cruises, is by being organised and arranging your trip many months in advance. Cruise liners like to fill up their places as quickly as possible and so release details of trips far ahead of when they are scheduled to depart. They also tend to offer these at a lower rate to attract custom, so, as long as you're prepared to plan your holiday up to a year or more ahead of time, you could get a great deal.
Book last minute
Alternatively, you can also secure good offers if you schedule your getaway at the last minute. As mentioned before, cruise liners don't like to leave with empty spaces, so if they still have room on the ship or people have cancelled their trips, they may release tickets at a lower price so holidaymakers are more inclined to buy them.
They make them cheaper than typical cruise holidays as compensation for tourists having to be flexible with their arrangements and needing to organise all their other travelling plans – such as visas and inoculations – quickly.
Go off season
You may dream of going on your getaway in the height of summer so you can get excited about the good weather and beaches you'll enjoy on holiday at the same time as everyone else prepares for their breaks. However, you'll find that booking your cruise at less popular periods of the year – or when the country you're visiting is in its low season – is far cheaper.
Holidays to the Mediterranean, for instance, are likely to be a lot more expensive during the school summer holidays. This is because prices for overseas trips naturally increase when there is a higher demand for them, such as when parents can take their children away, and this season is the best time to visit the Mediterranean for its great weather. If you choose to travel to Greece, Italy or Spain in the spring though, you will find lower prices and a more agreeable climate, so you won't feel too overwhelmed by the heat or the tourists during your getaway.
If you decide to do this, make sure you look up what the weather conditions are like in the destinations you are heading to. Some locations are beautiful and warm all year long, such as the Canaries and the Caribbean. However, a few 'hot' countries see their temperatures drop dramatically during the wintertime.
Get extras
If you can't find any discounts on cruise deals, take a good look at the extras you get with some packages. You may not save on the cash price of the cruise, but you can pick a liner that offers you more for your money.
Some of the benefits you should look out for include free drinks, spa treatments, some activities and access to shows and facilities onboard the ship. You don't want to choose a cheaper operator only to find that you have to spend a lot more money on these services; looking for value for money is much better than looking for something that is less expensive.