Explore the contrasts of Scotland on a self-catering holiday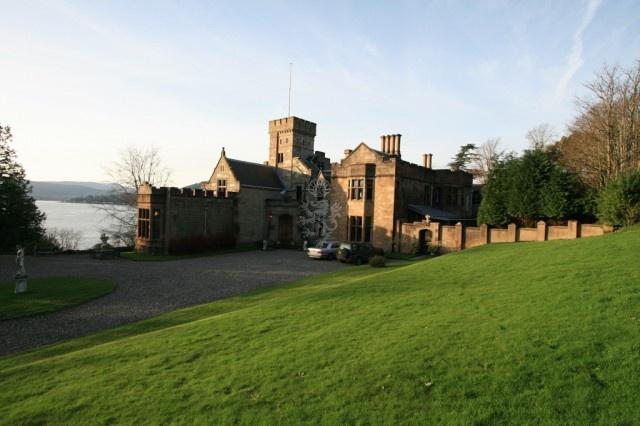 What better way to explore the contrasts of Scotland than with a holiday to Glasgow, Ayrshire or Dumfries and Galloway?
Using your large holiday house from Scotts Castle Holidays as a base, you will find there is plenty for the whole family to discover north of the border – from world-class shopping and restaurants in urban areas to unspoiled countryside and rugged coastlines.
Glorious Glasgow
Urbanites will find plenty to keep them occupied in Scotland's largest city. Why not spend a day at the shops, which are widely considered to be among the best in the UK?
During the daytime, Glasgow's many bistros and pavement cafes provide a welcome resting place for tired shoppers.
And in the evening, the city comes alive with pubs, clubs and theatres, providing year-round entertainment for all!
Culture vultures will not want to miss out on the many museums Glasgow has tucked up its sleeve, while history buffs should be sure to check out the World Heritage Village of New Lanark, which was founded in 1785. And when you're finished in the city, why not take advantage of Scotland's excellent transport links to Ayrshire for a taste of the great outdoors?
Get active in Ayrshire
Hiring a castle in Ayrshire could provide the perfect base for an active family holiday, as the region has plenty to offer outdoors enthusiasts of all ages.
Dotted with seaside towns – and fabulous beaches – Ayrshire is the perfect summer destination, particularly as it enjoys a drier, warmer climate than elsewhere in Scotland.
And with over 42 golf courses to explore and stunning sea views from Culzean Castle, everyone will come away with brilliant memories of their time away in the Scottish countryside.
The beautiful scenery of the Clyde Coast could provide the perfect backdrop for an active family break – but romantics may wish to explore further afield in Dumfries and Galloway.
Fall in love with Dumfries and Galloway
Renting a Scottish holiday home in Dumfries and Galloway could provide the ideal base for your wedding party.
The villages of Gretna and Gretna Green are famous for historically being the site of many runaway weddings and it is thought that more than 4,000 marriages are conducted here each year.
With sandy beaches and tranquil lochs, the centuries-old traditions of Dumfries and Galloway are sure to delight both new lovers and couples whose bond has stood the test of time.
---