What to see on school science tours of Paris
Thursday, 17 May 2012 2:18 PM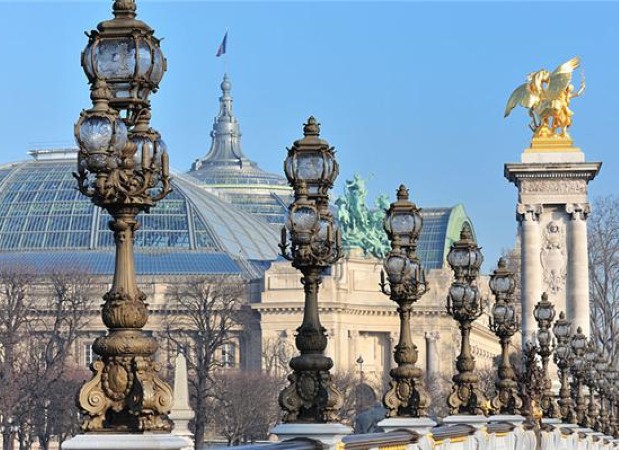 ---
The travel brochures may tell you that Paris is all about romance and art, but there is also lots to interest those keen on a career in science. The French capital has some of Europe's best science and technology-themed attractions, which are designed to make learning fun.
A tour of Paris can be one of the best ways to encourage your students to engage with the subject, as the museums here are interactive, informative and full of eye-catching displays. The starting point for any such school trip should be a visit to Universcience, which was formed in 2010 by the merger of two major exhibits.
One half of the attraction is the Palais de la Decouverte – which translates as the Palace of Discovery – in the Grand Palais exhibition centre. It features displays dedicated to astronomy and astrophysics, geosciences, chemistry, physics, maths and life sciences.
A tour of the astronomy and astrophysics section is among the most fascinating parts of a science trip to Paris, as it includes a genuine piece of moon rock, replicas of the Spirit rover vehicle used during Nasa's Mars exploration mission and a Saturn V rocket, along with a special interactive planet display designed by the US space agency.
It is also where you will find the Planetarium, where images of celestial phenomena are projected on to a domed ceiling for visitors to view. The museum runs a lecture programme for school groups that will let your students enjoy an introduction to astronomy in these fantastic surroundings.
The other half of Universcience is the vast Cite des Sciences, where you can learn more about a whole host of topics. There is a section designed for children aged between five and 12, which features fun exhibits on water, television studios, communication and gardens.
Older students are well catered for, as there are collections about satellites, the history of the universe and genes, together with interactive displays on light and sound. There are also fascinating exhibits about innovation and hi-tech products that demonstrate the possibilities offered by science and how research helps to improve everyday life.
One other place well worth visiting during a science trip to Paris is the Curie Museum, which celebrates the achievements of the chemist Marie Curie, who undertook pioneering research on radioactivity. The exhibition is housed in the building that was once her laboratory and is packed with information about her work and the application of radioactivity in medicine.