Best family days out in north Devon
Wednesday, 7 November 2012 6:35 PM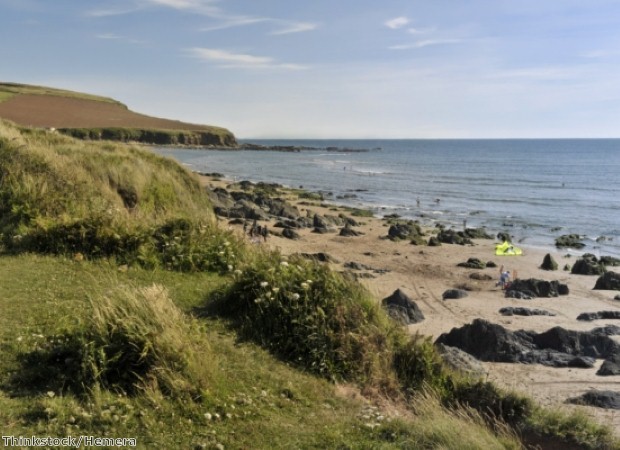 ---
If you are looking for an affordable family getaway in beautiful surroundings, north Devon is an excellent choice. The area has great beaches, wide-open spaces for young ones to run about in and a host of attractions suitable for people of all ages.
The current economic climate means almost everyone is more concerned about costs than they were a few years ago and that finding a bargain is more important than ever before. One of the simplest ways to do that is to select a good holiday park in the UK for your family break.
You will discover the best of them, such as Manleigh Park near Combe Martin in north Devon, have a range of accommodation options to suit all budgets, including log cabins, chalets and static caravans. There are also high-quality facilities available, such as a bar and swimming pool.
It is tempting to do little more than sit back, relax and enjoy the scenery in this tranquil part of the world, but that would be a wasted opportunity. There are some fascinating and fun places to discover nearby, which will keep both children and adults alike amused.
Combe Martin Wildlife and Dinosaur Park
One of Devon's most unusual attractions is Combe Martin Wildlife and Dinosaur Park, which is exactly what its name suggests. The selection of living creatures ranges from the cuddly to the terrifying, with meerkats, penguins and sea lions calling it home, as well as lions, wolves, reptiles and hawks.
If you have a real passion for animals, you could do more than watch. You can feed the lions, swim with sea lions, shadow a keeper or learn the basics of falconry and then fly a bird of prey.
Once you've seen the wildlife, take a tour of the park's museum, which has a collection of fossils and replicas, including a complete Megalosaur skeleton. There is also an educational film about dinosaurs, but that is not the last you will see of these fearsome prehistoric creatures.
A selection of animatronic dinosaurs, which move in a scarily-realistic way, are dotted around the park. Your children will love seeing the Tyrannosaurus rex, Dilophosaurus and Velociraptors, even if they are a little shocked at first.
Exmoor Zoo
This site has much in common with other British zoos, in that it has an impressive selection of species on show. What really sets it apart is its star resident, the Exmoor Beast.
There have been many reported sightings of strange creatures on the loose on Exmoor over the years. Many wildlife experts believe there are feral black leopards and pumas living in north Devon, although the chance of spotting one during your holiday is small.
You can, however, view a magnificent black leopard at Exmoor Zoo. The female, called Ebony, is one of just five of these beautiful creatures in captivity in the UK and seeing her is a real treat for wildlife lovers. Time your visit to coincide with her afternoon feed at 4.15pm and you can listen to a talk on the county's big cats from the keeper.
Watermouth Castle
If you have young children, a trip to Watermouth Castle, near Ilfracombe, is an absolute must during your holiday in north Devon. It has a collection of antique toys, games and train sets to see, along with a superb water, music and light show. Head outdoors and your little ones can explore the gnome village, get lost in the maze, ride on a carousel, play crazy snooker or run around in the giant adventure playground.