Amazing experiences with conservation volunteering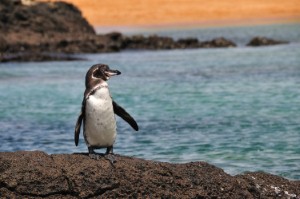 Offering travellers the chance to make a real difference and have some amazing experiences along the way, conservation volunteering is an incredible opportunity.
Here at Inspired Breaks, we provide a range of exciting, worthwhile and rewarding trips to beautiful destinations all across the world.
With us, you can work in an area that you're truly passionate about – whether you're eager to help conserve some of the planet's most endangered species or protect delicate environments.
Our trips are designed for adults seeking a little more out of their free time – and who want to go above and beyond the usual tourist trails and experiences. Lasting from seven days to 12 months, our itineraries can be selected to fit in perfectly with your availability and travel preferences.
Why not find out more about volunteering with us today?
Working with animals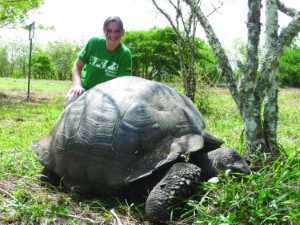 If you're eager to work with animals, you'll find an excellent selection of suitable trips with us.
Many of our breaks give you the chance to help protect endangered species, working closely with them to safeguard their wellbeing and ward off potential threats.
One such trip is our Malaysia Orang-utan experience, during which you can help to feed and look after primates in a zoo near Negara, as well as monitor wild apes in the Borneo jungle and see animals rehabilitated before being returned to the wild at Matang Wildlife Centre.
Or, you could head to Zimbabwe to look after and train elephants, take part in anti-poaching patrols and monitor the animals' interactions with each other.
Alternatively, you might prefer to help rehabilitate injured or orphaned creatures. If this appeals to you, why not consider flying over to South Africa to take care of vervet monkeys?
Once wrongly classified as vermin, these creatures are now struggling to survive. During your time at the sanctuary, you'll collect and prepare their food, monitor their health and assist with the construction of new enclosures.
Help to conserve threatened landscapes
Working with animals is not the only way to positively contribute to conservation efforts.
There are many landscapes that are just as threatened as specific species – and it's these you can help to protect.
Among the possibilities is travelling to New Zealand, which possesses an immensely delicate and beautiful natural environment. While you're here, you could take part in various projects, from tree planting and seed collecting to coastal restoration and erosion and weed control.
The famous Aussie bush is another environment in need of protection – and one you can help to save with Inspired Breaks. Trail maintenance, tracking species numbers and planting trees are just some of the ways in which you may contribute to the area's survival.
Make a difference with Inspired Breaks
Amazing travel experiences are about more than just seeing the typical tourist fare. That's why you can really give something back and create life-changing memories with Inspired Breaks.
Our selection of conservation volunteering trips gives you the opportunity to explore fascinating, beautiful countries and contribute to their wellbeing.
Whether you want to pitch in to protect endangered species, rehabilitate animals in need or rescue some of the world's most amazing landscapes, you can do so with us.
To start planning your adventure or simply find out more about the itineraries we offer – and which might be right for you – call us today on 08445 734 101 or email info@inspiredbreaks.co.uk.

---