Let Nepal Uncovered take you on an adventure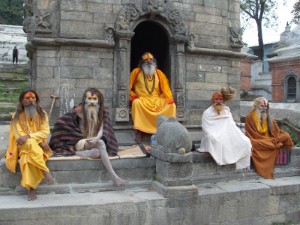 Choosing Nepal holidays guarantees you are in for the experience of a lifetime, and one that you will never forget.
This landlocked country in the south of Asia is home to some of the world's most famous sights and attractions, from the Himalayas and Mount Everest, to the endangered Bengal tiger.
As a result, no one day of your Nepal tours ever have to be the same – and by booking your holiday through Nepal Uncovered your trip can even be tailored to fit with your personal requirements.
We also arrange trips to Bhutan and Tibet, two more fascinating destinations that so far have remained off the well-trodden tourism trail, so visiting feels as though you are among the first explorers of these lands.
So, just why should you pick one of these places as the location for your next holiday? Read on to learn just a few of the reasons.
Nepal
At Nepal Uncovered, we believe there is no greater adventure than discovering this mysterious country for the first time. For decades one of the major draws has been to take on the challenge of scaling Mount Everest, but there is so much more to see and do here.
Trekking is one of the best ways to discover the spectacular sights Nepal has to offer and you could choose to hike through one of the eight nature reserves, five wildlife reserves, or four conservation areas.
Indeed, a safari is among the most memorable experiences you can have here, where you may catch sight of the elusive Bengal tiger, or the greater one-horned rhino. If cultural attractions appeal to you more, why not select a tour that takes you through tiny villages and past ancient temples?
You aren't even limited to getting around on foot, as you could take a rafting tour for the ultimate thrill-seeking experience.
Bhutan
Beautiful Bhutan is nestled between India, China and Tibet and it is home to some of the most awe-inspiring scenery you are ever likely to see.
So many of the people here live life isolated from the rest of the world, so it is almost like visiting another planet.
As well as trekking past ancient Buddhist temples and monasteries, you can pass through nature reserves and lush forests, where you will be astounded by the number of exotic birds you might be able to catch a glimpse of.
Tibet
Tibet is a truly mysterious place with a rich history and some diverse terrain, meaning it has long been a magnet for adventure travellers.
Passing by ice-blue lakes standing in the shadows of the tall mountains, you will also be able to learn all about the Tibetan way of life during your time here while on a tour of Nepal or Bhutan.
Buddhism is such an important part of Tibet's culture and has been for centuries, so you are sure to be moved as you pay a visit to the ancient holy city of Lhasa.
Have the adventure of a lifetime with Nepal Uncovered
As part of Uncover the World Limited, Nepal Uncovered is an independent tour operator that is something of an expert in trips to southern Asia.
Indeed, we are extensive travellers ourselves and Nepal, Tibet and Bhutan are among the best places we have ever visited, which is why we want to share our experiences.
We offer a range of in-depth tours that can be tailored to suit your personal specifications, so you can be sure of having the trip of your dreams.
Simply call us on 0845 130 48 49 to start planning your adventure today.

---