A magnificent seven must-visit attractions in Cape Town
Monday, 9 January 2012 9:45 AM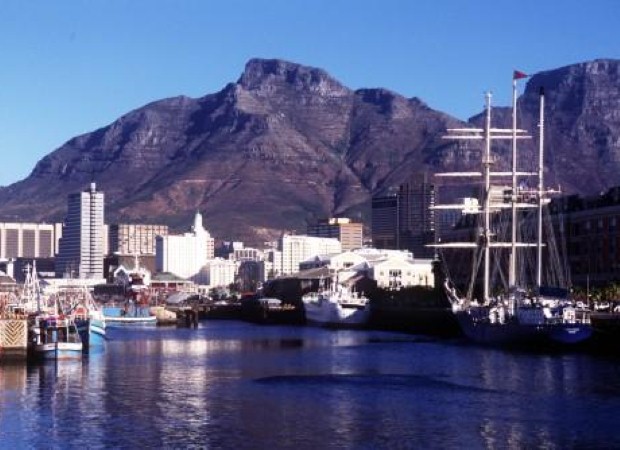 ---
Any holiday to South Africa should include at least a few days in Cape Town. The country's second-largest city is one of the most cosmopolitan places you could ever hope to visit and boasts an eclectic selection of cultural and natural attractions.
There is a range of cheap flights to Cape Town available from the UK and plenty of international standard hotel accommodation, so the practical parts of your getaway are simple to arrange. All you will need to worry about is working out how you will fit everything you want to see into your break.
The list of places to visit in the Cape Town area is almost endless, but there are some that really deserve their 'must-see' reputation.
Table Mountain
You can't really miss the spectacular Table Mountain while in Cape Town, as it dominates the city's skyline, but you will also discover it is well worth taking a trip to the top.
If you love nothing more than getting active in the great outdoors, hiking to the summit is a great way to spend the day. There are more than 1,500 plant species to spot on the slopes, so you are sure to see some unusual flowers.
Trekking up a mountain might not be your idea of fun, so you may prefer to take advantage of a more relaxing way of scaling the slopes – the Table Mountain Aerial Cableway. This will allow you to make the journey to the 3,560 ft peak in just five minutes, so you can enjoy the magnificent views without the exertion.
Robben Island
This island located around 5 miles offshore was once the site of a notorious prison that held anti-apartheid activists, including Nelson Mandela.
The buildings that were once packed with political detainees have been transformed into a fascinating museum, where you can learn all about life in a maximum security jail. Mandela's cell, the lime quarry where inmates carried out hard labour and the house where dissident Robert Sobukwe was held in solitary confinement for nine years are all included in the museum tour.
Ferries depart from Nelson Mandela Gateway throughout the day and as well as the former prison, you can also look forward to seeing the penguin colony that calls Robben Island home.
Constantia Vineyards
One of the main reasons people book cheap flights to South Africa is to sample its famous wines; something you will have plenty of opportunity to do in Cape Town.
The lower slopes of Table Mountain are perfect for growing grapes and many of the country's best vineyards have been established here. Head to the suburb of Constantia and you will be able to visit eight wineries for tours and tasting sessions.
Blaauwberg Beach
Cape Town's location on Table Bay means there are plenty of beaches to visit. The best of them is Blaauwberg Beach, a 10 km stretch of white sand in the shadow of Table Mountain.
It is the perfect place for relaxing in the sun or getting active. The water here is safe for swimming, but if you want to try something a little more adventurous, conditions are ideal for surfing and kite surfing.
Kirstenbosch National Botanical Garden
It is difficult to imagine a more tranquil setting than Kirstenbosch National Botanical Garden, where you can see some of South Africa's most beautiful plants.
This 1,300 acre site has a glass-topped conservatory containing species from across the country, together with extensive gardens featuring trees that can only be found in the Cape area. It also has a selection of hiking routes that will take you through idyllic surroundings in the shadow of Table Mountain.
Historical Mile
Cape Town is home to a wealth of old buildings, many of which can be seen by taking a stroll down the Historical Mile in the suburb of Muizenberg.
Among the attractions here are Het Posthuys, a post house erected by the original Dutch settlers in the 1670s, together with the Casa Labia, which was once home to the Count and Countess Natale Labia, and the Rhodes Cottage Museum, dedicated to the British empire builder Sir Cecil Rhodes.
Clifton
If you enjoy experiencing a little of the high life while on holiday, make sure you spend at least one afternoon in the suburb of Clifton.
The beachside area is known as Cape Town's St Tropez and as you walk along the waterfront you will see luxury yachts and the homes that make up Millionaires' Row.