Volunteer in South Africa with i-to-i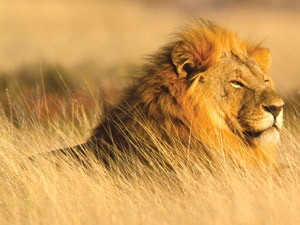 If you are planning a gap trip in South Africa, why not consider doing a little more than sightseeing and sunning yourself on the country's beautiful beaches?
Taking the opportunity to participate in a volunteering project in South Africa will present you with an experience that you will remember for a lifetime, as well as enabling you to do something really positive with your holiday and giving you an impressive entry on your CV.
Here at i-to-i we have a long track record of organising placements in the Rainbow Nation, so whether your interests lie in conservation or assisting the battle against poverty, we will be able to help you find your perfect role.
All about volunteering in South Africa
There are many projects in South Africa that could benefit from your skills and hard work for a few weeks and ensure your gap trip is a fulfilling experience.
Among the most popular of these is working with underprivileged children in the Cape Town area.
You will be able to spend between one and three months teaching youngsters to read – something that is guaranteed to improve their life chances.
Literacy rates differ alarmingly between the richest and poorest sections of society in South Africa, but you can make a real difference by participating in the Help To Read programme as an instructor.
If you see yourself spending your gap trip on the beach rather than in the classroom, there is also a project that helps to teach children from disadvantaged backgrounds to surf.
You will have plenty of opportunities to catch some waves at Muizenberg Beach yourself, in between helping kids to develop a love of a pastime that will keep them off the streets and away from drugs and gangs.
Another popular option for gap break travellers planning to volunteer in South Africa is to work with animals.
The country is famous for its wildlife and there are a number of conservation projects that rely on people giving their time for free.
You could choose to help raise lion and tiger cubs in Free State Province, assist elephant handlers at a reserve near Plettenberg Bay or care for orphaned monkeys close to Kruger National Park.
There are also some research projects seeking volunteers, including one monitoring big cat numbers.
Let i-to-i find your ideal South African adventure
If you are keen to volunteer abroad and explore everything South Africa has to offer, get in touch with i-to-i.
We are the original volunteering company – run by travellers for travellers – and know how to strike the right balance between rewarding work and having fun.
Our staff have experience of volunteering abroad, so they are well placed to advise you on how to get the most out of your trip overseas.
Their expertise will be invaluable as you plan your journey across South Africa and they can help you put together an itinerary that involves more than one volunteer project if you wish.
In addition to giving you peace of mind that your hard work will contribute to worthwhile programmes, i-to-i's membership of ABTA and the Foreign & Commonwealth Office's Know Before You Go initiative should provide reassurance that your money is secure and you will stay safe while on your travels.
To discover more about volunteering in South Africa call us on 0113 205 4620 or visit our website to request a brochure or a call back.

---