Top mountains for beginners to tackle
Sunday, 19 January 2014 11:57 AM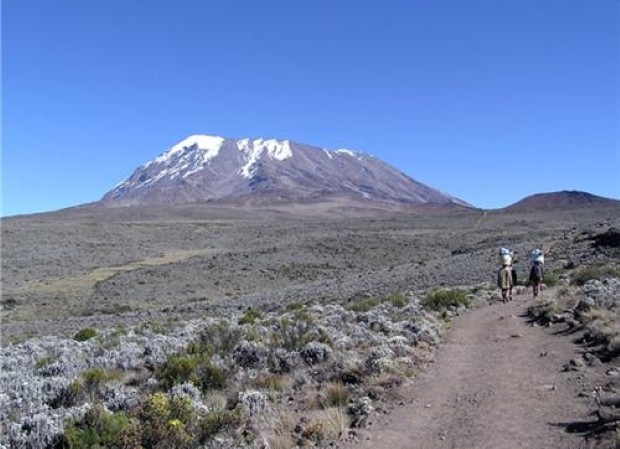 ---
If you want to feel as though you're standing on top of the world, but don't have the time or inclination to learn complex mountaineering techniques, never fear, because there are plenty of mountains you can climb without requiring technical rock climbing abilities.
We've selected a few of the best – just remember though, these are still incredibly challenging ascents. While they may all be walkable, that doesn't mean you won't have to deal with steep climbs and high altitudes.
Mount Kilimanjaro, Tanzania
Height: 5,895 m
Mount Kilimanjaro is not only the tallest peak in Africa, but also the highest walkable summit in the world. So, it's definitely a worthy challenge for any budding mountaineers. What's great about Kilimanjaro is that there are six different routes to the summit to choose from.
Two of the top options, however, are the Lemosho and Rongai trails. The reasons why these are among the best hikes to do is that they both tend to be quieter than some of the other choices, as well as leading you through some of the most spectacular landscapes Kilimanjaro has to offer.
Whichever route you choose, make sure you are properly prepared for climbing Kilimanjaro – this means doing plenty of training before your trip, staying well hydrated and taking the walk slowly to allow you time to acclimatise.
Mount Toubkal, Morocco
Height: 4,167 m
Mount Toubkal in Morocco is a great mountain to tackle if you've not done much climbing before. The route to the summit is relatively straightforward, although in the winter there can be snow on the upper slopes, so it's best to avoid this time of the year if you don't feel ready to use the likes of crampons and ice axes.
The climb up this peak is lovely and not only gives you the chance to enjoy the stunning scenery of the Atlas Mountains, but to also visit traditional Berber villages en route. These communities have been living in the region for centuries and know the mountains better than anyone.
Mount Etna, Italy
Height: 3,330 m
Mount Etna in Sicily is Europe's highest volcano and it's a great place for beginners to get used to mountain walking. The fact that Etna is still active also means that it's a fascinating hike to complete, with the views from the crater rim being amazing – both over the island and in the centre of the volcano itself.
Etna's slopes are fascinating to explore, even if you don't make it to the top, as there are astounding lava formations and numerous spent craters from previous eruptions that you'll pass as you walk.
One word of advice if you are thinking of climbing Mount Etna though – make sure you go with a guide. This is because there are often clouds that shroud the summit, which are made worse by the volcanic activity, so it's easy to get lost if you don't know exactly where you're going.
A qualified guide will know the trails up and down the mountain well, allowing you to feel safe during your trek and to enjoy the sights around you, without having to worry about navigating in difficult conditions.
In fact, guided hikes are definitely the way to go for any budding mountaineers, as it takes some of the stress out of the climb and gives you the chance to just focus on enjoying the walk and making it to the summit.