British explorers in New York State kayak adventure
Friday, 11 May 2012 8:47 AM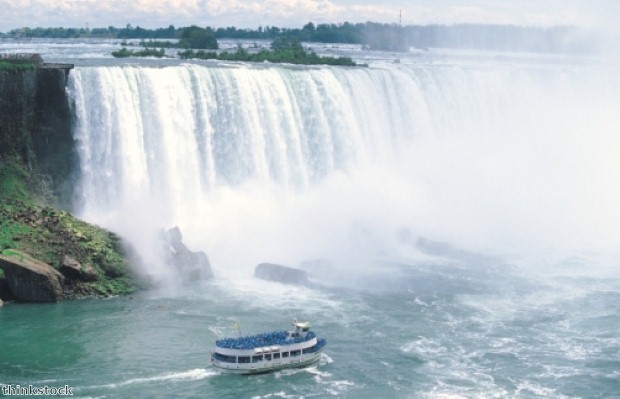 Two British explorers began an epic journey this May – with an aim to paddle 500 miles across the whole of New York State.
Richard Harpham and Glenn Charles began their adventure on May 1st at Niagara Falls. From there the team will kayak from Buffalo along the Erie Canal, with its 36 locks, before reaching Albany and joining the Hudson River.
They will complete the expedition by passing the iconic Statue of Liberty.
The couple's entire progress can be followed every on a special dedicated website, which will provide information, photos, video and blogs throughout the journey.
The unusual expedition has been given the name 'The New York State Spare Seat Kayak Expedition' as both Richard and Glenn are travelling the route in doubled seated kayaks, inviting members of the public and media to join them along the way.
Harpham has previously completed 5,000 miles of kayaking, canoeing and cycling, including kayaking The Inside Passage (Seattle to Alaska), canoeing the Yukon River and kayaking and cycling from London to Marrakech via Gibraltar's Ocean Village.
Richard Harpham said: "We hope that this expedition will inspire a great many people to explore their dreams, adventures and possibilities in their lives.
"Part of the intrigue of the Spare Seat Kayak Expedition is who will join, their stories and how the entire story will end. It has been a fantastic journey across some of New York State's most beautiful scenery and both Glenn and I are looking forward to the rest of the challenge."
Follow us @Travelbite