Eurostar introduces new tickets to six German cities
Friday, 31 January 2014 9:53 AM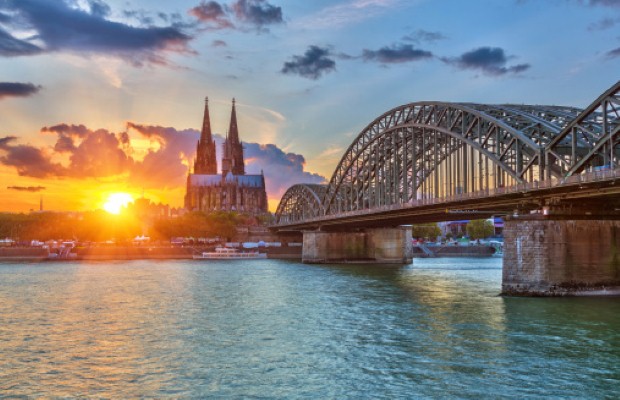 Eurostar, the high-speed passenger service linking London and mainland Europe, has today introduced a new ticket offering in partnership with German high-speed rail operator, Deutsche Bahn.
From today, tickets are available to purchase to six cities in Germany: Aachen, Cologne, Bonn, Düsseldorf, Frankfurt and Munich.
For the first time, travellers are now able to purchase via eurostar.com one single ticket valid for their entire journey for travel to the six German cities. Tickets are available from only £49.50 for a one-way ticket to Aachen, Cologne, Bonn and Düsseldorf and from £79.50 to Frankfurt and from £97.50 to Munich.
Eurostar runs up to nine services a day to Brussels Midi station and from there it is just a simple change of platform to connect onto a high-speed ICE Deutsche Bahn train to Germany. In common with Eurostar's popular 'Any Belgian Station' tickets, there will be no seat reservations for the Deutsche Bahn portion of the journey, so passengers have the flexibility to take a later train if they would like to spend time in Brussels.
In addition to the six German cities available to buy via eurostar.com, a further six stations – Hamburg, Berlin, Hannover, Essen, Bremen and Duisburg – will be on sale exclusively via Eurostar's contact centre.
Nick Mercer, Commercial Director for Eurostar commented; "With over 6 million passengers currently travelling by air between London and Germany each year, we see huge potential to encourage more travellers to make the switch from air to high-speed rail. In partnership with Deutsche Bahn our fast, frequent and comfortable service to Germany will strengthen the links between the two countries and help transform the way people travel between these important financial and tourist hubs."
"As we enter our twentieth year of operation, we'll be making many more announcements over the coming months including new routes, extra services and importantly, our new fleet of trains. Our ambitious expansion plans were bolstered with the announcement last autumn of direct services to Amsterdam from 2016 and continue today with our new ticket offering to Germany."
For more information about travel to Germany or to book tickets visit www.eurostar.com.