Where to stay on family caravanning holidays
Monday, 14 November 2011 9:37 AM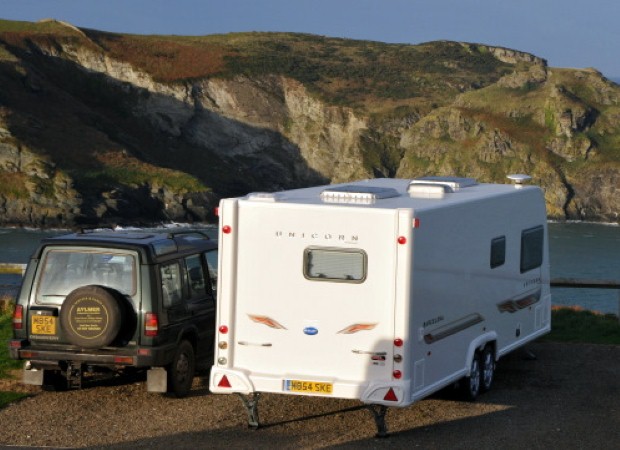 ---
If you're planning on taking your children on a caravanning holiday, you'll want to make sure the campsite you bring them to has all the amenities you require. However, if you're not sure where the best locations are, why not read our guide to top caravanning trips for families?
While you may be eager to work out where to bring your children on holiday this year, the first thing to do before booking a pitch is to get caravan insurance quotes and sign up to some cover.This way, you could be protected from costly bills should your caravan suffer loss or damage.
The next step is to find somewhere appropriate for you and your kids to stay. You might be interested in the Golden Valley Caravan and Camping Park in Derbyshire. Here, you'll be able to benefit from having all the amenities you could hope for, as well as enjoying a fun site that has been designed especially for children.
Firstly, if you are unfortunate enough to have bad weather during your stay, you will still be able to have a good time as there are a number of indoor facilities. Have a splash around in the Jacuzzi, or why not visit the gym? Alternatively, if you want a break from the wind or rain, you could take cover in its cafe and have a bite to eat.
However, those who are lucky and have the weather on their side might want to hire bicycles from reception and venture through the 26-acre site on two wheels. This will give you the chance to explore more of the Derbyshire countryside and venture through the beautiful forests.
Your kids are sure to have fun running through the woodland and getting back to nature. In addition to this, there are also different children's play areas where they can enjoy themselves, including playgrounds, a wendy house and various walkways. These are situated in the centre of the site, so you can always see them while you are in your caravan.
Another site that could be of interest to you is Warcombe Farm Camping Park. Located in Devon in southern England, this is not only a great destination if you're keen on keeping your children busy during your holiday, but is also set in a beautiful location, allowing you to get some fresh air on your trip.
The caravan site has a large playground, which will give your little ones the chance to have fun on warm sunny days and make friends with other families in the area. There are also plenty of amenities at the site, which means that you won't be without various home comforts while staying here.
Indeed, spending time waiting for everyone to use your caravan's washing facilities will be a thing of the past, as the site has an extensive shower block, as well as a family bathroom and baby changing units.
You may even find this particularly useful if you are staying in a folding camper on the site. If you are planning on taking this form of accommodation, you may consider taking out folding caravan insurance, as this will protect you against certain costs if something goes wrong during your trip.
Likewise, it is worth buying cheap static caravan insurance if you are staying in a permanent unit while taking your family on holiday.