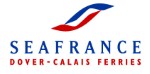 Enjoy a family weekend at Disneyland Paris with cross channel ferries
Thursday, 21 April 2011 12:00 AM
---
If you're planning an exciting Disneyland Paris adventure for your family, cross channel ferries are the ideal way to travel. Allowing you to take your own car and simply drive to your destination once you arrive in France, this makes for an easy start to your fun family getaway.
Disneyland has a dream-like status among most children and your little ones will undoubtedly be brimming with excitement from the moment you tell them where they're going. However, with so much to attract adults as well, you should be excited too!
Once you have disembarked from your cheap ferries and arrived at the park, the fun can begin. There are a variety of themed hotels you can stay in, from the stunning Disneyland Hotel to those styled with New York and the Wild West in mind.
Similarly, the park itself is divided into sections, with each having its own particular fun focus that's sure to really capture the imagination of your little ones.
In Discoveryland they can go on rides based on scientific predictions, such as the exhilarating Space Mountain, in which you can experience being shot out of a cannon and thrust onto a thrilling rollercoaster ride!
Your younger children might prefer to have a go on Buzz Lightyear Laser Blast, during which they can help their hero conquer Zurg.
You can also explore the swashbuckling Adventureland, where youngsters can play on Pirates' Beach – an adventure playground for your tiny would-be sailors. There's also plenty here for older kids too, such as the mind-blowing Indiana Jones and the Temple of Peril, which speeds you round dizzying loop-the-loops.
Wandering over to Fantasyland, you can enter the realm of fairytale as you encounter Sleeping Beauty's Castle – something sure to dazzle your little girls . The rides here fit this theme too, with the Mad Hatter's Teacups and Dumbo the Flying Elephant forming enchanting attractions at the centre of the park.
The daily parades will entertain your kids with fantastic dancing and their favourite characters. Of course, they may well meet them during your break too, so make sure they bring their autograph books!