Have the time of your life on a gap year in Australia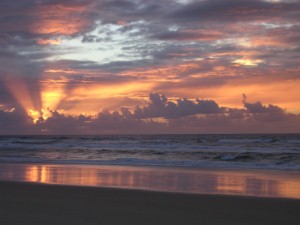 If you've ever wanted to take a break from study or work and are thinking of where to spend your time off, why not have a gap year in Australia?
The country is a popular destination for travellers looking for a few months away from university or employment, allowing them to meet new people, enjoy unique experiences and see a different part of the world.
Real Gap Experience offers a variety of different options for a gap year down under to make your adventure one you'll never forget.
Whether you want to relax on the beach, explore its breathtaking landscape or visit busy cities, you're bound to find something to suit you through us.
So why not take a look at what to do in Australia today?
Choose from a number of different holiday options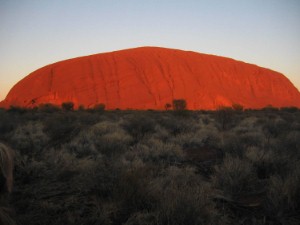 There is a huge variety of different ways to explore Australia depending on what you want to see.
If you're an adventure enthusiast, you can head to the outback and take a look at the fascinating different landscapes this nation has to offer.
You might want to camp outside Uluru (Ayers Rock) or venture into the rainforest to catch a sight of koalas and other indigenous creatures.
Or, if you're a fan of the ocean, visiting Sydney's Bondi Beach will be a must, as will diving off the Great Barrier Reef.
Why not spend a few days on the Whitsunday Islands, sailing between some of the 74 isles and soaking up the sunshine in this beautiful spot?
Travelling around the country couldn't be easier and you can choose to get the Bruce Pass – a ticket that enables you to hop on and off a bus throughout the nation for six months – or hire a campervan and make up your own journey.
This could be a particularly popular option for those who want to spend a lengthy period of time in the country or those who have plans to work in Australia.
Real Gap can help you find work
Many people who head to Australia on their gap year choose to spend a few months in employment so they can combine their travelling experiences with learning more about living abroad.
You can immerse yourself in the culture and make plenty of friends who are doing the same as you, spending your weekends heading off on a different adventure.
And if you're unsure of how to start planning your stay down under, Real Gap Experience is here to help.
We have a range of packages for those who simply wish to journey around the nation and travellers who want help setting up home there for a few months.
You can get assistance in finding a job and a flat and setting up a bank account, as well as support throughout your time there.
As the UK's leading gap specialist, we know the ins and outs of travelling abroad and can offer you the best packages to suit you and your needs.
We also have a global support network and our highly experienced staff can help you wherever you are in the world, so you can rest assured your gap year will go smoothly.
If you want to find out more about an Australian adventure, why not call us today on 01892 882 818 or email info@realgap.co.uk?

---