Canada: perfect for polar bear watching
Monday, 18 March 2013 10:48 AM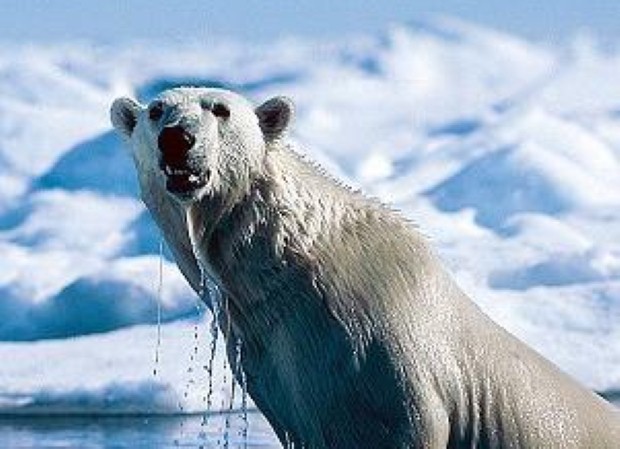 ---
There is an increasing number of holidays on offer now to explore the Arctic, which can make it tricky to decide where exactly to go. One option is Canada, a great choice for anyone seeking for an exciting wilderness experience.
One of the stars of the show is the polar bear, an amazing creature that inhabits the northerly reaches of the planet. Explore Worldwide offers trips to observe these fascinating animals in Canada, with its tour to Churchill starting from £3,445 without flights. Here are a few of the things that make this a great choice if you're keen to see Arctic wildlife.
The polar bears
There's no escaping the fact that polar bears are the main attraction on this kind of break, and with good reason. Male bears can grow up to 3 m in length and weigh over 770 kg. They're truly majestic animals and are protected, as they're considered a vulnerable species, largely due to climate change in the Arctic region.
October and November are considered to be the best months to view polar bears in and around Churchill, as many animals come here to hunt seals at this time of the year. As females give birth in the spring, you may also see mothers with their cubs.
It's important to remember that polar bears are incredibly powerful and can be dangerous, so you will have to remain in the specially-designed tundra buggies when you're viewing these amazing creatures. These vehicles are kitted out with large windows to allow you to get some great close-up photos of the bears, as well as being heated to ensure you stay warm.
Other Arctic wildlife
While the polar bears are undoubtedly spectacular, there are plenty of other fascinating animals to see while on a trip in Canada's Arctic region. Around Churchill you could spot creatures such as red and Arctic foxes, wolves, moose, caribous, Arctic hares and seals.
There is also a wide selection of bird life here, with the likes of ptarmigans, Bonaparte gulls, snowy owls and spruce grouse all found in the area surrounding the town. If you head out on to the water, you may also get to see beluga whales, which look particularly stunning in the clear, blue water due to their pale colouring.
Explore in style
While the tundra buggies are great for getting close to the polar bears, they're not the only way to explore the Arctic wilderness; in fact, one of the most exhilarating forms of transport is dog sledding.
On a trip with Explore Worldwide, you'll have the opportunity to head out on the desolate tundra with a pack of huskies to tow you along. You'll be guided by an expert sledder who can tell you a bit more about the environment here and how people have survived in the region for centuries.
Learn about the Inuits
If the history of the Arctic interests you, make sure you don't leave Churchill without stopping by the Eskimo Museum. This establishment boasts one of the oldest and most comprehensive collections of Inuit artefacts and sculptures in Canada, making it well worth a visit.
Among the items on display are carvings made by the Inuit people, sculptures created using wood, bone, stone and ivory and a host of other artefacts, as well as examples of the canoes this society uses to travel around the area.