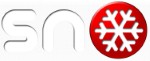 Where to go on a half term skiing break in Italy
Friday, 9 November 2012 4:53 PM
---
Italy is a fantastic location for a skiing holiday with your loved ones. Not only can you make the most of the picturesque mountain scenery and bond with those dearest to you, you'll also be able to experience the famous Italian hospitality during a winter sports getaway.
Whisking your children away for a half term break is sure to put a smile on their faces, as they can escape from school for a week or so and enjoy getting active. If you're not sure where to arrange this sort of break, keep reading for our top picks.
Sauze d'Oulx
Located in the Piedmont alpine area, Sauze d'Oulx is a snow-sure resort that has been popular among skiers since the 1930s. Families on a half term break can benefit from impressive value for money during a stay at a local hotel, apartment or family-friendly chalet with catering facilities.
The lively resort is the self-proclaimed home of Italian skiing and offers good conditions for skiing between December and April. There are more than 900 snow cannons to make sure there is plenty of the white stuff for holidaymakers if the weather falls short.
Intermediate skiers are best catered for here, as there are few runs for beginners or expert sportsmen and women. Approximately 120 km of the terrain here is skiable, with the longest run measuring more than 5 km long.
Aside from the skiing, there are opportunities for ice skating, bowling and taking in a movie, and there's also a games hall and market to visit.
Livigno
The snow-sure resort of Livigno is located in the Lombardy region and boasts more than 100 km of skiable trails. You can visit for a winter sports holiday between November and May and make the most of the runs, most of which are suitable for intermediate skiers. Beginners are also well catered for, although experts might struggle to find challenging slopes.
If you decide to book your family break here before Christmas, you can pick up some last-minute gifts at the shops – which number more than 200 – many of which are duty free.
There are dozens of restaurants and bars to visit, along with a cinema, a bowling centre, an ice rink with curling lanes and the opportunity for snowmobiling and parascending – the latter of which involves being attached to a canopy and towed behind a boat or a vehicle until you are lifted into the air.
Sestriere
The purpose-built resort of Sestriere in Piedmont was established in the 1930s and has since hosted a number of important skiing events, including the Alpine World Championships in 1997 and downhill events during the 2006 Winter Olympics.
Sestriere offers 400 km of runs, of which about a third receive artificial snow if necessary, so you won't need to worry about the conditions if you choose the resort for your holiday. Intermediate skiers are catered for, but most of the runs are suitable for those with quite advanced abilities, so any families of expert skiers will be in their element.
When you want to try your hand at another sport, head to one of the several snowboard parks the resort is home to. Alternatively, there's a 500 m toboggan run and the chance to have a go at paragliding. A couple of swimming pools and a cinema add to the area's list of family attractions.