Enjoy an adventurous gap year in Africa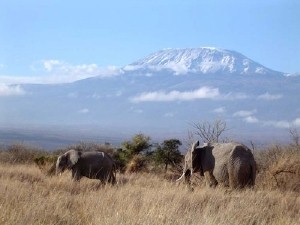 It can be difficult to decide where to spend your gap year, but if you're looking for some adventure, then Africa could be the answer.
This is the perfect place for people who love discovering something new, as Africa offers many sights, attractions and experiences that you won't find anywhere else.
See its unique wildlife on a safari, trek through gorillas' habitats or swim with whale sharks on a gap year in Africa.
And if you don't know how to start planning your trip, let Real Gap Experience help you.
We have supported 45,000 customers in finding packages to destinations all over the world and our team of experts can assist you in having your trip of a lifetime too.
So all you have to do is decide where you want to go and what you want to do!
Experience a safari on a trip to Africa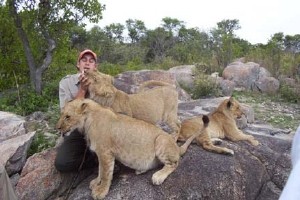 One of the most popular reasons to head to Africa is to experience a safari – and there are many to choose from.
South Africa has some of the biggest national parks to visit where you can spot the Big Five – lions, leopards, black rhinos, cape buffalo and African elephants – while touring through the savannah on an open-top jeep.
Get close to the wild animals and see them in their natural habitat as they hunt, sleep and eat, before heading back to your tented camp for a night's rest in the open plains among the creatures.
Or head to Kenya, where you can explore the Maasai Mara and take part in volunteering projects to help both the local wildlife and the tribal community that still lives here.
Tanzania's landscape also offers excellent opportunities to spot some wild animals and its Ngorongoro Crater is a great place to see the creatures roam freely across the 20 km-wide volcano caldera.
For a safari with a difference, why not try swimming with whale sharks in Mozambique or hiking through Uganda's volcanic mountain region looking for gorillas?
These are sure to be experiences you won't forget in a hurry!
Get active by climbing Mount Kilimanjaro
Trekking through Uganda's landscape isn't the only way you can stretch your legs on a trip to the region and many people head to Africa to fulfil a challenge of a lifetime – to climb Kilimanjaro.
The 5,885 m mountain is the highest peak in Africa and offers visitors to Tanzania an opportunity to see the country from a completely different perspective.
Lying in the shadows of desert savannahs, the mountain is covered in jungle, moorland and snow. And when you get to the top after a few days of walking you'll be able to take in magnificent views of the land below.
This is a popular adventure for many gap year travellers who want to push themselves and could become one of the highlights of your trip.
Real Gap Experience can help you organise your adventure – as well as your entire holiday in Africa – so you can rest assured you will be safe and supported throughout your time there, whatever you decide to do.
We are the UK's leading gap specialist and our staff are highly experienced so we can offer you the best advice on organising a gap year in Africa, giving you an idea about what volunteering projects, tours and little trips you might be interested in.
And we can offer you a global support network so that you can get help and assistance whenever you need it, wherever you are – leaving you with peace of mind so you can simply enjoy your trip to Africa.
For more information, call us on 01892 882 818 or email info@realgap.co.uk.

---