Top 5 attractions to see in Chicago
Wednesday, 6 February 2013 4:42 PM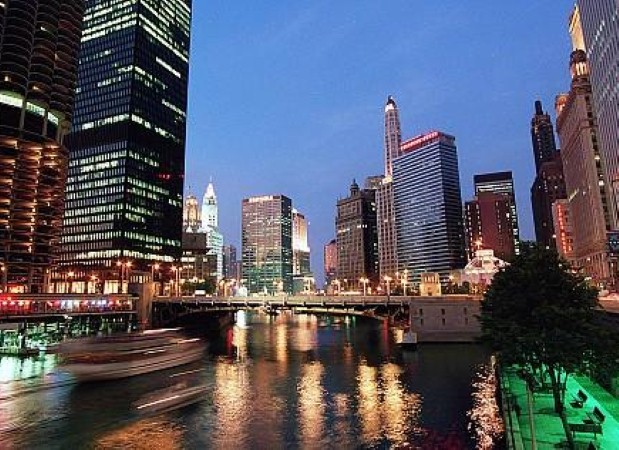 ---
As Chicago is the third largest city in the United States (only New York and Los Angeles are bigger), it should perhaps come as little surprise that it offers plenty of things for holidaymakers to see and do. The wealth of attractions there are to choose from can, however, make it difficult to decide where to go first.
While the process of figuring out what to see may initially seem a little overwhelming, it's a good idea to do as much planning as you can in advance so you're able to make the most of your time in the Windy City. This can be done by booking tickets for shows and admission to paid-for attractions online, while arranging a cheap airport transfer to take you to your hotel ensures you can start exploring as soon as possible. With that in mind, here are some of Chicago's top landmarks you should visit.
Willis Tower
Even though Chicago is regarded as the birthplace of skyscrapers (it is here that the world's first such building was constructed) and features dozens of high-rise buildings, there is nothing that dominates the city's skyline like the Willis Tower.
Standing some 1,450 ft tall, the skyscraper is not only the tallest structure in the city, but it's also the biggest in the entire western hemisphere.
Head to the Skydeck observation platform on the 103rd floor and you will have the chance to take in wonderful views of the city below. For a truly memorable view, you should go to the Ledge, a glass cube balcony that extends 4 ft outside.
Navy Pier
For those seeking some family-friendly fun in Chicago, it's certainly worth visiting Navy Pier. Situated next to Lake Michigan, this sprawling entertainment complex is a great place for a day out and is home to a range of restaurants, gardens, theatres and a cinema.
There is also a 15-storey tall Ferris wheel that you can take a ride on, though if you would prefer to be closer to the ground you might want to go on one of the numerous cruises that depart from the park's Dock Street harbour.
Chicago Children's Museum
While going away on holiday presents a great chance for young ones to relax, that's not to say that isn't to say they should stop learning. Heading to the Chicago Children's Museum, which is situated within Navy Pier, will make for an educational – yet entertaining – experience for kids.
With numerous interactive exhibits and display suitable for children of all ages, there are bound to be plenty of things to fuel little ones' imaginations, while events such as art workshops and playgroups run throughout the week.
Museum of Contemporary Art Chicago
Culture vultures will certainly enjoy a trip to the Museum of Contemporary Art Chicago. Situated in the heart of the city's downtown district, this cultural institution (as you may have guessed from its name) is dedicated to showcasing the best in modern art.
A number of temporary exhibits run throughout the year, so there should always be something new and exciting to see. Previous displays have focused on, among other things, the works of New York-based artist Rashid Johnson and sculptor Heidi Norton.
The museum also has an extensive permanent collection featuring pieces by the likes of Dan Graham and Richard Hunt, while stopping by the terraced sculpture garden enables you to take in views of Lake Michigan.
Grant Park
While it may be easy to assume Chicago is little more than a sprawling concrete jungle, there are plenty of places to enjoy some fresh air. Head to Grant Park and you'll discover more than 300 acres of landscaped space.
Not only is there lots of room to play sports such as baseball and basketball, and generally relax, but the park also contains numerous sculptures. These include the 12 ft high Cloud Gate and a statue of Christopher Columbus.