What's hot in the UK in 2014
Monday, 13 January 2014 10:56 AM
Thoughts may be turning to escaping the British Isles for a good dose of winter sun, but with a host of major events taking place in the UK – there's more than a few reasons to stick around and holiday at home.
Shakespeare's England in Stratford-upon-Avon
April this year marks the 450th anniversary of the birth of playwright William Shakespeare and there's no better place to go to celebrate than his hometown of Stratford-upon-Avon. Shakespeare Week will run from March 17th to 25th, when the riverside town will be hosting a series of celebrations. As well as seeing a Shakespeare play at the Royal Shakespeare Theatre, hop on a free guided tour bus and explore Shakespeare's birthplace as well as the other buildings associated with the literary icon. One of the highlights is Anne Hathaway's cottage – the most romantic of all the Shakespeare houses and where the young William Shakespeare courted his future bride. Read more here!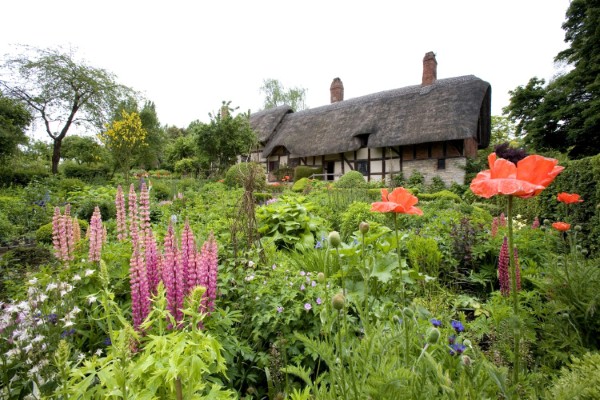 On two wheels in Yorkshire
After winning Europe's Leading Destination at last year's World Travel Awards, this year the pretty corner of the UK has been chosen to stage the Grand Départ of the epic cycling challenge – the 2014 Tour de France. Fans will be able to cheer on their cycling heroes as they race through the diverse landscapes and historic cities of Yorkshire, including the Roman walled city of York, Leeds and Sheffield, which is fast becoming known as one of Europe's great sporting cities, as well as through the glorious Yorkshire Dales National Park into the quintessential English market town of Harrogate.
Commonwealth Games in Glasgow
All eyes will be on Glasgow this year when it hosts the 2014 Commonwealth Games, with sporting stars including Tom Daley and Usain Bolt set to take part. There'll be 17 sports in total, from athletics to gymnastics, and 14 venues as well as the Athlete's Village. Brits have high hopes for their stars as they hope to emulate the success of the 2012 London Olympic and Paralympic Games.
WWI London
2014 marks 100 years since the start of World War One and a group of attractions around England, led by Imperial War Museums, will host a four-year commemorative programme of events. August 4th 2014, the day we entered the war, will be marked with a candle-lit vigil of prayer at Westminster Abbey and The Imperial War Museum London will open new First World War Galleries next summer, which will tell the story of the 16 million people whose lives were claimed by the First World War. The £35 million project will include a re-designed atrium will stretch over six floors, providing a dramatic space to display the most iconic and unusual objects from the collection.