Top Christmas gift ideas for boaters
Thursday, 6 December 2012 4:06 PM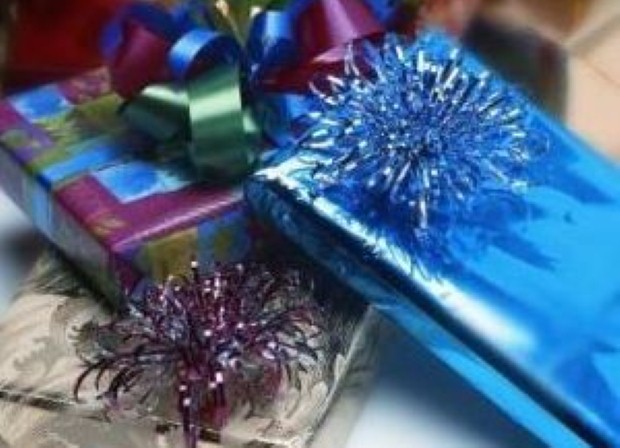 ---
Everyone has hobbies, from dancing and painting to sewing, and you might even know someone who is passionate about boating. Travelling around aboard a canal boat is often more than a hobby alone – it's a way of life, with plenty of people living aboard vessels and others taking regular holidays on the water.
The tranquillity and freedom afforded by canal boat travel makes it a popular pastime and a great way to relax, and modern vessels are kitted out with all sorts of extras to ensure life on the waterways is as comfortable as possible.
What, then, should you buy for a boater this Christmas? Choosing presents for adults can be difficult, but if boating is their passion you could consider gifts that the recipient could use aboard. Read our guide for some inspiration.
Maps and guidebooks
If your boating-mad friend or relative is planning a getaway to a destination they're not familiar with, a great idea for a Christmas gift could be a map or a guidebook to the region or country they're planning to visit.
You can find maps of specific areas or waterways if you know where they're planning to visit, and these often not only outline the watercourse's route, but also point out any nearby attractions, like historical sites. A guidebook could prove even more useful, as these will help your friend be able to plan their itinerary for while they're away in advance. The reference guides can provide information about local landmarks, customs and restaurants.
Other useful books could include a culinary guide to specific areas, or an introduction to the region's wines.
Small appliances
Seasoned boaters are likely to have plenty aboard their vessels to ensure their time on the water is comfortable but, if your friend or relative is new to boating, they might appreciate a Christmas present that helps make life aboard a little easier.
Most boats have a fitted kitchen, but you could consider buying a small, portable microwave for the vessel, which will mean the recipient can save time when it comes to making meals. Other handy appliances to have around include kettles and hairdryers, while a battery charger might also be appreciated.
Another option could be a waterproof camera, while an electronic chart plotter might be ideal for gadget-lovers. Portable barbecues or throwaway alternatives are another good option, especially if the recipient has a case of the winter blues. A barbecue can turn their attention to the forthcoming warmer weather and, if you get a propane gas grill, it can be used again and again, making the present really good value as well as useful.
Nautical-themed furnishings
If the recipient of your gift is a fan of their creature comforts, getting them some nautical-themed furnishings or decorative accessories could be ideal. Most canal boats have a lounge area, and you could make this space more comfortable by selecting some plump cushions with beach hut or lighthouse patterns, while oil burners or nautical-themed tea light holders can create the perfect cosy atmosphere for relaxed evenings.
Wall hangings, like old planks tied up with rope and bearing slogans like 'home sweet home' are readily available or, for a personal touch, you could create something like this yourself fairly cheaply with a bit of reclaimed wood, rope and paint.
Useful extras
There are some things all boaters need, be it to stay safe on the water or just to make life a little easier, including essentials like a torch (don't forget the batteries!) and protective cases for gadgets like mobile phones, cameras or iPods/iPads.
A lifejacket is another gift you could consider – even if the main boater already has one, an extra could come in handy should they have visitors staying onboard, while anti-slip deck shoes are another useful item that could help enhance safety.
Clothing is another consideration, and waterproof jackets or cagoules are likely to be welcomed as the weather can be as unpredictable in boating locations like France and Holland as it is at home! Hats can help protect heads from the rain and sun alike, while sunglasses might come in handy if your friend likes to go boating during the summer months.