Ireland gets first Dark Sky Reserve
Monday, 3 February 2014 10:48 AM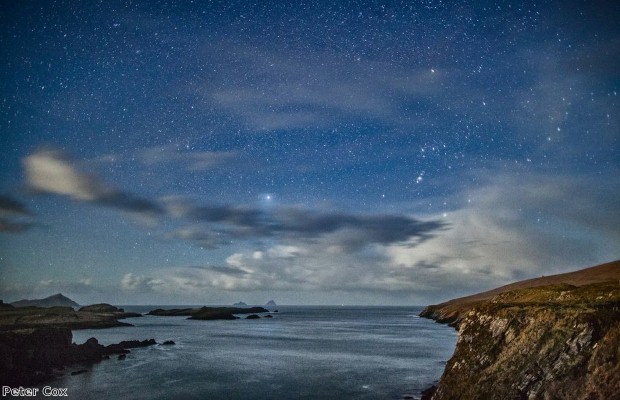 The Emerald Isle is sure to become a stargazing hotspot, after the announcement that the country is now home to its first 'International Dark Sky Place'.
Kerry International Dark Sky Reserve is a first-of-its-kind in the northern hemisphere and its 'Gold-tier' status places it amongst the elite group of 'dark' locations, as awarded by the International Dark Sky Association.
The new reserve is located on the Iveragh Peninsula, sandwiched between the Kerry Mountains and the Atlantic Ocean, which provides natural protection from light pollution.
The IDA designation is the result of a three-year campaign by the Kerry Dark Sky Group who have spent countless hours educated locals, companies in municipalities in protecting the skies. One of their achievements includes the replacement of all street lighting to Dark Sky-friendly light fixtures in 2014.
"The granting of this award will provide new opportunities to enjoy and experience the beauty of South West Kerry's night sky," said Julie Ormonde, Chairperson of the Kerry Dark Sky Group and Project Manager of the Reserve.
"It will encourage other areas in Kerry, and in Ireland as a whole, to take positive action to protect their own dark-sky areas," she added.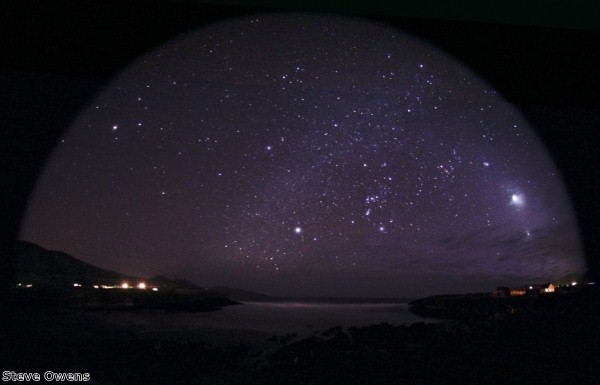 Alongside working to protect the skies from light pollution, it is hoped that the new Dark Sky status will attract visitors and stargazers to the area to marvel at the skies.
Kerry International Dark Sky Reserve will be part of Wild Atlantic Way, a new tourism initiative for the West Coast of Ireland.
It is not the area's first astronomical landmark. In fact, the night sky has captivated the people of western Ireland for millennia. Nearly 6,000 years ago, the Neolithic inhabitants of the Iveragh Peninsula built stone monuments incorporating alignments to track cycles of the Sun, Moon, and stars.
According to some experts, ancient Ogham-language inscriptions found in the region may depict celestial observations.