Book a luxurious honeymoon in the Seychelles with Beachcomber
If you're trying to choose where to go on your honeymoon, why not consider the Seychelles?
This idyllic, tranquil destination is the perfect place to spend some quality time together after your wedding – and you'll find that with Beachcomber, you will benefit from a range of extra touches to make your Seychelles honeymoon all the more special.
At Beachcomber, we pride ourselves on offering the very best honeymoon service, from the calibre of the wonderful Sainte Anne Resort and Spa to our attentive and helpful staff.
Indeed, you'll find that when you book a honeymoon in the Seychelles with us, your every desire will be taken care of.
And with added extras such as champagne, delicious lunches and spa treatments, you may well find you never want to leave.
So, why not contact us today to discover what we can do for you?
A perfect honeymoon in the Seychelles
Your honeymoon is likely to be one of the most magical and romantic trips of your life – and we are committed to making sure you have the very best break possible when you plan with us.
Our reservation consultants know the Sainte Anne Resort and Spa intimately and will be able to tailor your honeymoon to your personal preferences – so, you can be sure of a trip that will suit you both exactly.
And as Sainte Anne specialises in luxury and relaxation, you'll find this the perfect location in which to be pampered and spoilt together.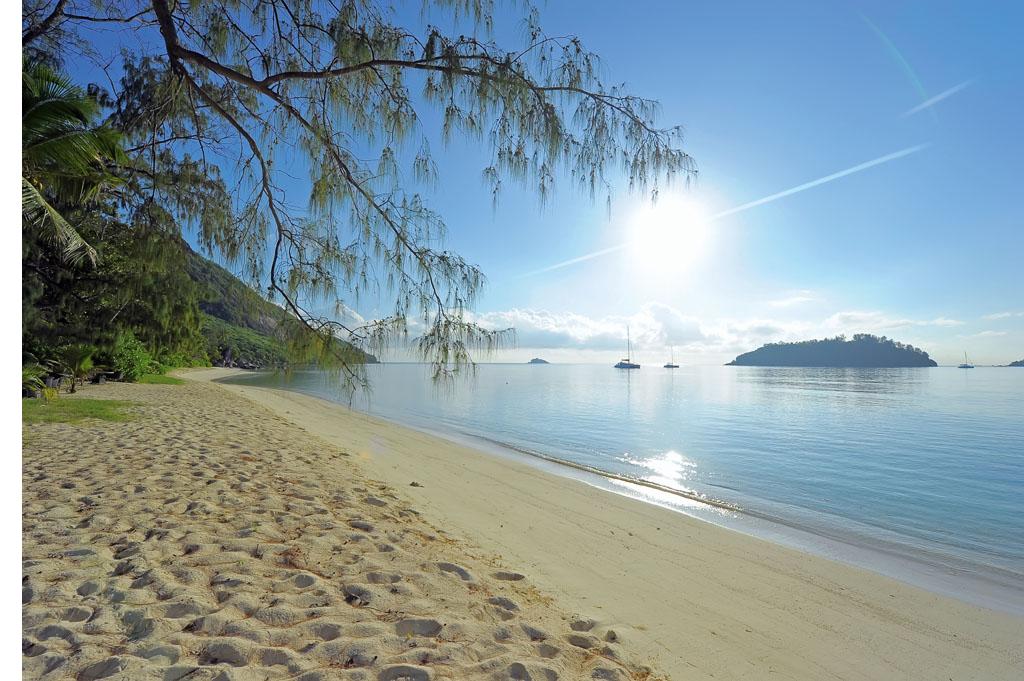 Of course, with such fantastic beaches you will be able to choose to be a little more active and there are plenty of water and land sports on offer for couples wishing to try something new.
Indeed, you'll find that when you book with us, you can do as much or as little as you like – and our friendly staff will be on hand to make sure you have absolutely everything you need.
So, you can lie back, relax and simply enjoy each other's company, whether it be with a delicious meal, pampering spa treatments or an exciting day out.
Providing a range of special offers too, you'll discover that at Beachcomber we like to go the extra mile to make your honeymoon as wonderful as it can.
Our Seychelles honeymoon offers include complementary two-course lunches, fruit and champagne in your room and spa treatments together – as well as much else besides.
Booking a Seychelles honeymoon with Beachcomber
At Beachcomber, you'll find that we are dedicated to offering memorable, luxurious and romantic honeymoons.
But we understand that every couple has their own preferences, which is why our reservation consultants can help tailor your stay to your unique needs – truly making it a special time to remember.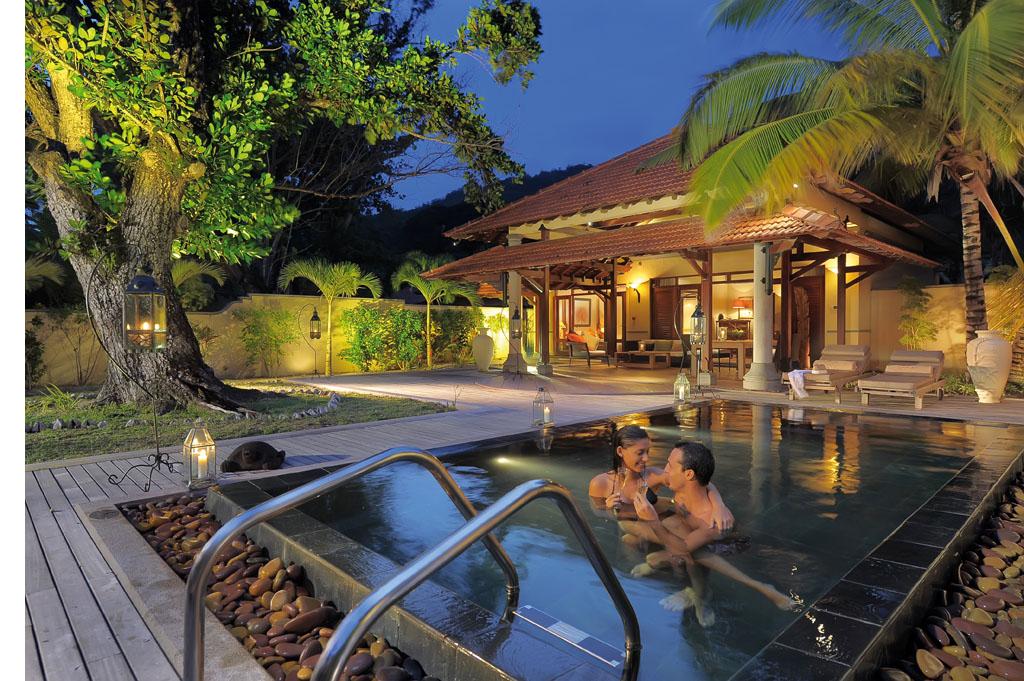 The beautiful Sainte Anne Resort and Spa is ideal for honeymoon breaks, offering secluded beaches and the very highest standards in luxury and pampering.
So, to plan your dream honeymoon, why not contact us today?
To speak to a consultant, simply call 01483 445621 to discover what we can offer you.
And because we are bonded to ABTA – the Travel Association and are a member of the Association of Independent Tour Operators, you can benefit from complete peace of mind when booking with us.
---