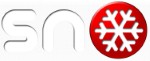 Book a daytrip to Milan on a Lake Garda holiday
Saturday, 1 December 2012 11:32 PM
---
Lake Garda is a beautiful and tranquil spot, ideal for a relaxing getaway. If you want to liven up your break a little, however, consider booking a daytrip to Milan during your holiday. The cosmopolitan city offers boundless opportunities for sightseeing, whether you enjoy looking at art, delving into history or indulging in a bit of retail therapy.
As part of a Lake Garda holiday from Sno, you can arrange a tour of Milan that will take you to the area's top attractions and beyond. For some idea of what to expect, keep reading.
History
Milan is a city rich in history, and one of its most popular attractions, Castello Sforzesco, is the perfect place to learn more about the area's past. Built in the 14th century, the fortress houses a group of museums, including a centre dedicated to archaeology. Here, you can view prehistoric artefacts and Egyptian relics, before continuing on to the Museum of Musical Instruments or the Museum of Ancient Art.
On the first floor you'll also find a museum of wooden sculptures and furnishings from the 15th to 21st centuries, while there's also a print collection reading room housing an exhibition called the Iconography of the City and Castle of Milan.
The cathedral is a also must-visit for any history buffs in Milan, and you'll be left speechless by the sight of the imposing Gothic edifice, which dates back to the 1300s. One of the largest cathedrals in the world, the basilica is an aesthetically-pleasing combination of spires, naves, pillars and vaults that is equally awe-inspiring inside, where you can admire bronze statues, sarcophagi, religious relics and monuments.
Art
If art is your passion, you won't want to miss a trip to the church of Santa Maria delle Grazie. Not only will you be wowed by the beauty of the Dominican building, but when you step inside you'll be in for an even bigger treat, as the convent houses a world-famous work of art.
A designated UNESCO World Heritage Site, the church was built in the 1400s and is home to the mural of the Last Supper, painted by renowned artist Leonardo da Vinci. It's worth making sure your chosen holiday company arranges admission to the site well in advance, because only small groups are permitted to enter at any one time and the attraction is booked up quickly.
Another spot you might want to stop off at to admire art is the Brera Gallery, where you can take in pieces by top Italian painters like Raphael and Bellini, as well as international artists including Van Dyck and Rubens.
Shopping
Renowned as one of the world's top fashion destinations, Milan is an haute couture paradise, with designer boutiques on every corner. A particularly popular spot worth visiting even if you're only going to window shop is the Golden Quad – a district made up of the streets Via della Spiga, Via Bagutta, Via Sant'Andrea and Via Monte Napoleone.
The Golden Quad is home to world-famous designers such as Gucci, Valentino and Louis Vuitton. As well as the boutiques, there are shopping centres like the Gallerie Vittorio Emanuele II to visit, and this longstanding haunt of the well-to-do is where you'll find Prada's flagship store. Expensive jewellers like Cartier and Tiffany & Co can also be found in the Quad.
If your taste – and your budget – is more high street than high fashion, head to areas like the Corso Vercelli and the Corso di Porta Ticinese, where you'll find less expensive yet contemporary fashions, along with alternative wear.