A pet friendly short break in the Lake District
Monday, 4 July 2011 12:00 AM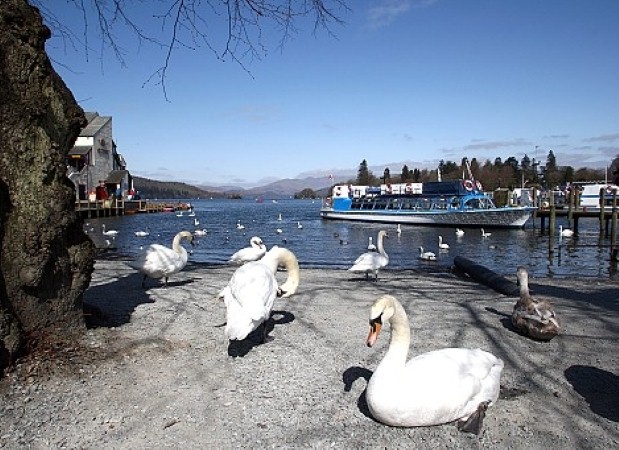 ---
Deciding to rent a cottage in the Lake District can be an exciting prospect, with the promise of amazing scenery and exciting activities. However, it's often the case that we must leave our animal friends behind – something that can take the shine off our time away. So, why not search for pet friendly cottages and bring your dog along too?
This kind of accommodation can prove ideal for UK holidays where you want to spend time exploring and walking through stunning landscapes with your dog. And where could be a more picturesque destination that the gorgeous Lake District?
Spanning some 885 square miles, this is England's largest national park and is home to the country's biggest lakes, as well as towering peaks and magical forests.
With so much open space just waiting to be discovered, this is the ideal holiday spot for you and your dog. Indeed, there is so much to see and do here that the whole family will be spoilt for choice during their UK getaway.
Of course, one of the things the Lake District is most famous for is its beautiful lakes, of which there are many. The largest of these is Lake Windermere, which spans 12 miles in length.
Windermere is a must visit place during your stay, this glorious lake is not only amazing to see, but is also awash with fun activities. As well as taking a scenic stroll along its banks with your faithful friend, you can try your hand at water sports including wake boarding and sailing – or even indulge in a tranquil cruise.
Or, why not take a walk up to one of the park's many splendid waterfalls? Taylor Gill Force, the highest in the park at 140 ft, is an absolutely stunning sight. Starting off in Seathwaite Village, you can embark on a one-mile trail to the falls, which plunge into Seathwaite Valley below.
A haven for wildlife, Grizdale Forest is another fantastic place for you and your dog to explore together. Red deer, barn owls and buzzards are among the creatures you may be able to spot as you stroll through this beautiful wooded area. And nearby is the Brant Wetlands, which are a must for lovers of butterflies and dragonflies.
In addition to exploring the great outdoors, there are lots of other things to see and do during a break in a pet friendly cottage in the Lake District. Michelin-starred restaurants, great pubs and farmers' markets are perfect attractions for foodies, while literary connections to Beatrix Potter and Wordsworth are sure to delight fans of the authors.