Explore Guernsey's highlights with GuernseyTravel.com
Guernsey is the perfect holiday destination if you don't want to travel too far from home. Located to the south of the UK, the island has a culture that is recognisably British while also enjoying a warm climate that might seem unfamiliar to the rest of us!
Make it easy to arrange your holiday in Guernsey by booking through GuernseyTravel.com. We offer a wide range of holiday packages incorporating both flights and accommodation, and our experts can advise you on the best places to stay plus things to see and do while you're there.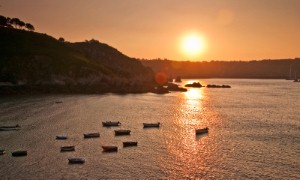 All about Guernsey holidays
Your break in Guernsey can be as relaxed or as active as you wish it to be. If you want to focus on sightseeing, there are many attractions to take in. The capital, St Peter Port, is a good place to start – Castle Cornet is the main fortress on the island and is home to five museums offering a fascinating insight into Guernsey's Anglo-French history.
You can also learn much by simply wandering around St Peter Port Harbour or visiting Victor Hugo House, where the French writer lived while in exile from France. Pick up some souvenirs for friends or family or presents for yourself at the small boutique stores and larger chains in the city centre, taking full advantage of the lack of VAT!
Walking is one particularly popular pastime on Guernsey, and it's perhaps of little surprise, as the island boasts some spectacular scenery and mile upon mile of excellent hiking trails. You'll see many unique plants and flowers as you walk along clifftops and rural lanes, and around bays and large areas of countryside. Keen birdwatchers will be able to spot a number of species around Guernsey, especially if you join one of the spring and summer tours organised by the RSPB.
If you want to get even more active, there are many more pursuits to choose from. Land-based activities include climbing, clay pigeon shooting, archery, horse riding, tennis and golf, while the water sports available range from sailing and fishing to diving and surfing.
Keen foodies will have much to enjoy on their holiday in Guernsey; there are several markets selling all manner of local produce, while the seafood is, as you might expect from an island, second to none. The restaurants here serve up a variety of cuisines, so you should find your tastes are catered for.
Find your ideal Guernsey holiday with GuernseyTravel.com
With so much to see and do in Guernsey, it's no surprise that this is a popular destination for all kinds of holidaymakers. Why not join in the fun by booking a break to the island with GuernseyTravel.com today?
We can provide the perfect holiday no matter what you're looking for – so whether you want to arrive in Guernsey via air or sea travel, or whether you want to stay in a modest three-star hotel or somewhere more luxurious, we're sure to have the package for you.
If you haven't yet decided on the details of your Guernsey break, all you have to do is get in touch with one of our experts. Our team have visited the accommodation we offer, so we can provide informed advice on the best places to stay. We can also give tips on things to do and places to visit, as well as arrange any extras like car hire and travel insurance.
All of our holidays are protected by schemes run by ABTA or the CAA, ensuring your money is safe when you book with us.
To find out more or to start booking your Guernsey adventure, visit GuernseyTravel.com or call us on 01534 496600 today.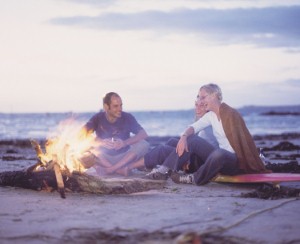 ---