Choose the right vessel for your canal boat holiday
Thursday, 22 November 2012 11:21 PM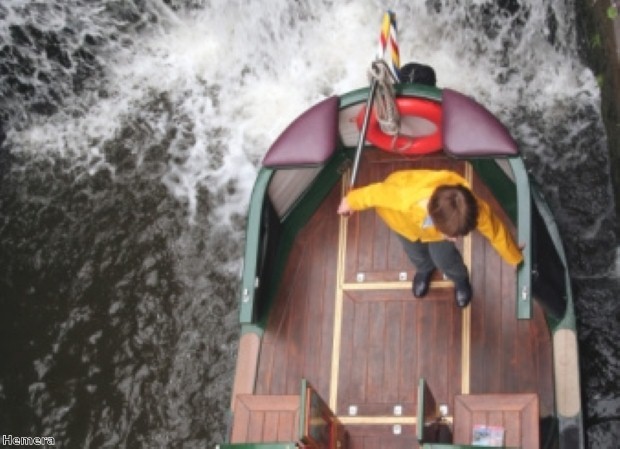 ---
Canal boating is a relaxed way of taking a holiday, and the modern vessels used nowadays mean all sorts of people can enjoy a break on the water. If you're concerned about lack of space or bathing facilities, there is no need – many canal boats offer the same standard of luxury as hotels – for a lower price.
Travelling by boat needn't mean roughing it, and if you enjoy a touch of luxury on holiday, there's no need to compromise aboard a boat. Read our guide to some of the most luxurious vessels available and you might be surprised by the level of comfort you can find onboard.
I want to visit… Germany
Germany is a great place to explore by boat, and Berlin in particular has a vast number of landmarks, attractions and events worth visiting. If you're planning to travel around the city aboard a boat, take a look at the Royal Classique, which has been refurbished for 2012.
The top-of-the-range model has three cabins – one of which boasts a king-size bed – and three showers, along with a roomy saloon. CD players, air conditioning and a lockable safe are all now standard features, and the boat has gained a gas oven, MP3 functionality and a mirror for 2012.
Another highly-specified vessel to consider is the Vision 4 – Hybrid, which is the very essence of luxury boating. There are four cabins onboard, each of which is tastefully decorated and fitted with individual air conditioning controls and a flat-screen TV. There are numerous single beds that can be arranged as doubles if necessary, while each cabin also has a fold-down child's bed as an option.
The open-plan galley has a music system and large appliances – useful if you're filling the boat to its nine-person capacity. Externally, there's a vast top sundeck, where you'll find a barbecue, sun canopy and a bar fridge.
I want to visit… France
If you've chosen France as your destination, you'll find an exhaustive list of canal boats to hire. Among the most luxurious is the Royal Mystique – an elegant vessel with two spacious cabins, both of which have en suites.
The saloon is fitted with a large settee and a media centre, and the galley has all the appliances you could need for a relaxing break on the waters of the Canal du Nivernais or the Charente. On the large sundeck you'll find a cooling box, electric barbecue, parasol and a central table with lighting underneath, in addition to space for four bikes.
If you're after a more traditional experience, take a look at the four-star Calypso model. There are two rear cabins onboard, each of which has an en suite, along with a cabin in the centre with extra beds. The fully-equipped kitchen and 1.9 m of headroom make the vessel a popular option among comfort-seeking boaters.
I want to visit… Italy
Italy is another location ideal for exploring by boat, especially if you want to traverse the Venetian Lagoon and its surroundings. The Clipper model is available for use in Italy, with the refurbished vessel ideal for couples after particularly spacious accommodation.
You'll find two cabins onboard, both with en suite showers, along with a roomy saloon, DVD equipment and a lockable safe. The boat has USB/MP3 connectivity and a second steering position on the upper sundeck.
Another model you might want to look at for a boating holiday in Italy is the Minuetto, which is purpose-built especially for navigating the Venetian Lagoon. The sleek vessel has a four star rating and can comfortably sleep six people in its cabins, and another two on the convertible sofa-bed in the saloon area.
The boat offers air cooling features and has an ingenious lifting platform built in, making it suitable for wheelchair users.
An alternative model is the Elegance, which has been refurbished for 2012. The vessel is light and airy, boasting three en suite cabins, a dining room and a kitchen, as well as a rear deck area. Extra features including MP3 connectivity and DVD equipment have been added to the range of spec as part of the refurbishment.