What can you expect from a holiday in Candolim
Thursday, 8 December 2011 9:10 AM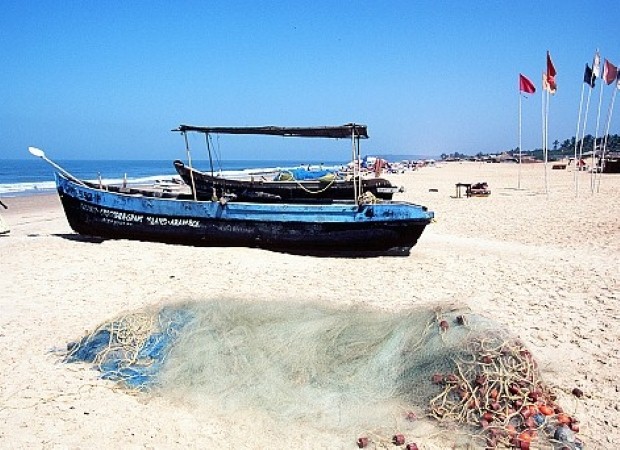 ---
There are many reasons why you might like to go on holiday in Goa – from its long sandy beaches to its laidback atmosphere – but if you're looking for somewhere that will allow you have a quiet break away, why not enjoy an escape in Candolim hotels?
Candolim is one of India's most beautiful beach destinations, and the resort is located in tourist hotspot Goa.
However, while some of its nearby shores are filled with holidaymakers all year round, this small area is popular among those who are hoping to have a quiet and peaceful time abroad.
Situated in north Goa, Candolim is in close proximity to some of the region's most well-known resorts, including Anjuna and Calangute. It's not hard to see why tourists flock to this part of India every year, as it is home to gorgeous sandy beaches and azure waters.
If you stay in Candolim, you and your partner may even be able to enjoy both of these by yourselves, as the resort boasts quiet shores for you to stroll along away from many other sun worshippers.
While it is less populated than other neighbouring areas, you will still be able to find plenty of beautiful beaches, where you can enjoy lying on the silky-soft sand and basking in the warm weather.
This is also a great location if you want to try your hand at water sports while on a north Goa holiday. Despite the resort being one of the smallest in the region, it is home to many sea-based activities.
Why not have a go at water skiing if you fancy doing something a bit different on your trip?
Alternatively, there's the chance to try parasailing, which will see you fly over the crystal-clear waters and have a unique perspective of the coastline.
The appeal of staying in Candolim is that you will not only be able to enjoy the serenity of a quiet resort, but being near to larger tourist areas means you can make the most of what these places offer during your trip.
You could choose to head to Anjuna one day, for instance. Here, you will have the opportunity to get a taste of the culture in Goa.
It was once the location for hippies and it still has the laidback atmosphere that many people associate with this region in India. However, it is perhaps now most famous for its flea market.
Head to Anjuna on a Wednesday, and you'll be able to see locals line up their wares on the shoreline for you to take a look at their colourful offerings. You might like to buy a silk sarong to wear on the beach, or the thought of bringing back a homemade souvenir may really appeal to you.
Another destination that you may be interested in visiting is Calangute. Here, you can join a vast number of holidaymakers as they lie on the golden shores to catch some rays.
This is an ideal location to head to if you want to try out local restaurants and bars, as well as be able to access some necessary tourist services, including foreign exchange offices and banks.
However, for a truly serene getaway, Candolim is sure to make your holidays in Goa, India, a break you'll never forget.