5 things you didn't know about a yacht charter around the Seychelles
Friday, 9 November 2012 6:24 AM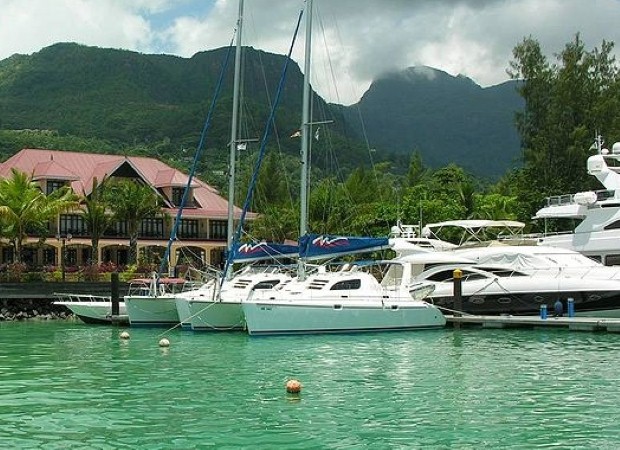 ---
The Seychelles is one of the most beautiful places in the world, and with good reason. While many people come here simply to relax on the beach all day in a five-star resort, you really see a different side to the destination when travelling by yacht.
If you haven't considered a sailing getaway before – or are a keen yachtsman but have yet to sail around the Seychelles – here are five must-know facts about exploring the country in this way.
1. It has 115 islands
The Seychelles is made up of 115 islands, so it's clear to see why it's such a haven for yacht charter holidays. The main island is Mahe, which is the largest of the land masses in the group. It is from here that your sailing getaway will more than likely begin, and there is plenty to see and do before you've even stepped on to your boat.
There are the craft and spice markets of the capital city Victoria, as well as restaurants serving traditional Creole cuisine, which will give you a taste of what to expect to tuck into during your stay. Make sure you wash down your meal with Seybrew beer, which is locally brewed and well worth a try.
Some of the other islands that should definitely be on your itinerary include Praslin, La Digue and Cerf, the latter of which is a quick journey from Mahe.
2. Almost 50 per cent is a reserve or national park
There is a lot of flora and fauna to see when on holiday in the Seychelles, so you will want to take in as much of it as possible. This is where chartering a yacht proves convenient, as you can easily nip between the different islands, rather than feeling as though you have to stay in the same place.
Nearly half of the country has been designated as a reserve or national park, while it also boasts two UNESCO World Heritage Sites. The exotic green space Vallee de Mai is located on Praslin and is said by some to be where the Garden of Eden used to be.
Meanwhile, Aldabra is the second World Heritage Site and is the biggest raised coral atoll on the planet. Exploring the Seychelles by yacht allows you to see both of these places.
3. Its scuba diving is fantastic
You might have already guessed this since the Seychelles is home to Aldabra, but the scuba diving in its waters is brilliant. The marine life off the coast of the islands is rich, with some of the creatures you might be lucky enough to spot including octopus, snapper, shark and soldier fish.
It also has an array of fantastic dive sites, and one of the major benefits of exploring the waters by yacht is that when you see a stretch of ocean that you're itching to jump into and discover, you can do so. Pack some masks and snorkels on your yacht and whenever the hot sun gets a little too much, you can cool off in the water while catching a glimpse of brilliant aquatic life.
There is also a large range of dive sites and wrecks, such as the St Anne Marine Park, Twin Barges, Lighthouse and Dredger.
4. It's culturally diverse
Don't make the mistake of coming to the Seychelles and getting so distracted by its breathtaking beaches, ocean and green spaces that you forget to get under the skin of its diverse culture. Africans, Asians and Europeans have all settled in the country, resulting in an eclectic music, cuisine, architecture, dance and art.
Sailing around the islands enables you to have a fantastic glimpse of these different cultures, as you'll have seen many places and therefore can compare them to one another. Keep your eyes peeled for dishes on menus that use papaya, octopus, grilled fish, Indian spices and golden apple, which reflect the different cooking traditions on the islands.
5. The temperature rarely dips below 24 degrees C
Many holidaymakers come to the Seychelles to soak up the warm sun from a spot on the beach or around the pool of an all-inclusive resort. However, imagine how more much secluded your break can be by having your very own sunbathing space in the form of your yacht's deck.
After all, the temperature in the nation rarely falls below 24 degrees C and tends to get no hotter than 32 degrees C, so it is certainly bearable. January and February are the rainy months, while October through to March is when the waters are calm and the wind stays between 8 and 12 knots.
For more challenging sailing, the wind picks up to 10 to 20 knots from May through to September.