What are the most affordable caravans?
Thursday, 27 October 2011 4:41 PM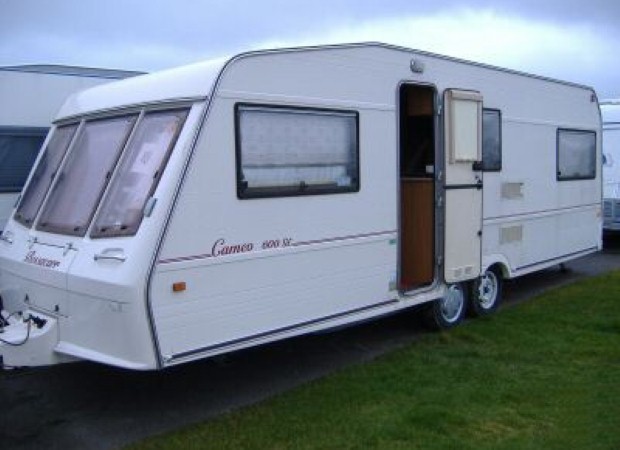 ---
Having a caravan can provide you with the means to enjoy extremely affordable UK breaks and have the freedom to travel wherever you like and at a pace that suits you. However, in order to make the most of the low-cost holidays that such caravans can offer, it is a good idea to seek out the most affordable models possible.
With such a wide range of caravans for you to choose from, there should be plenty of scope for you to get something that not only offers all the room and amenities that you will require in order to have a comfortable and fun-filled break, but also one that suits your budget.
But what kinds of caravan are the cheapest? Something you may wish to give particular consideration to are folding campers and caravans.
The popularity of these have risen in recent years and are viewed by many as being an affordable option – partially due to the fact that their lightweight low profile makes them easy to tow – which in turn can reduce wind resistance and improves fuel efficiency, saving you money in the long-run.
However, if you are thinking about making such a purchase, it is worth your while to also seek out folding camper insurance to ensure that you will be financially protected should it suffer damage or physical loss.
But touring caravans can also prove to be a highly affordable option and with a little time and effort you should be able to source something that is of a very good quality at an extremely reasonable price.
If you're looking to go on breaks with just your partner, the chances are you won't need an overly big caravan. These holiday caravans come in all manner of sizes, so selecting one that has the fewest number of berths possible is likely to be cheaper than their bigger counterparts. Of course, if you are planning on enjoying caravan breaks with the entire family, it is worth comparing prices on larger models to find one that offers all the space you need.
It may also be an idea to seek out a second-hand model. Generally speaking, these are cheaper in comparison to new caravans and by buying from a respected, reputable dealer you can be confident that you'll not only get a great rate on your caravan, but will also be buying something that is of a good quality.
Ultimately, what proves to be the most affordable caravan for you will depend on a range of factors, including how much space you need and your budget. It is also worth bearing in mind how much it will cost you to get caravan insurance for the model you end up getting, as this can provide vital financial protection should disaster strike during a trip away.
Regardless of which model you buy, taking the time to seek out the cheapest caravan insurance possible can help to ensure that the cost of going on a short holiday does not prove to be overtly expensive.
No matter what kind of caravan you are looking to get, you can be confident of finding transportable accommodation that is not only affordable, but also of a high quality and that will enable you to have amazing domestic breaks for many years to come.