Visit the beautiful Coto Donana National Park in Andalucia
Monday, 3 October 2011 3:24 PM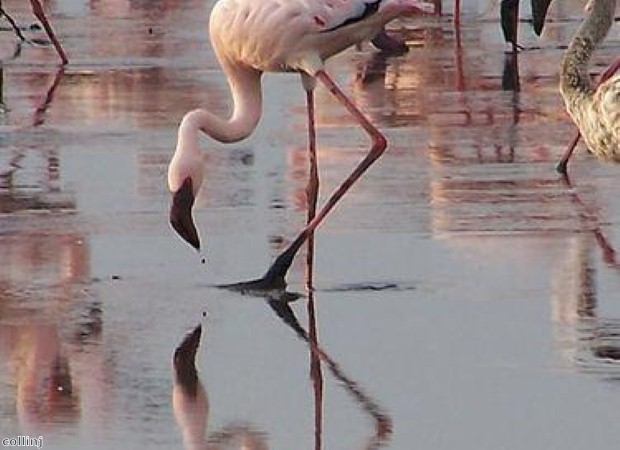 ---
Booking Andalucia villas with a pool for a holiday in Spain could be a great idea – especially if you head to the Coto Donana National Park.
There are many villas to rent in Andalucia and from here, you will be easily able to head out into the local countryside and explore the park – which is one of the most important wetland reserves in the whole of Europe.
Located in the provinces of Cadiz, Sevilla and Huelva, Coto Donana National Park – and the protected buffer zone of Entorno de Donana – stretches across more than 1,300 sq km of land and is a great place to go to spot migrating birds, with a huge variety of species flocking to the region each year.
Of course, some species are permanent residents of the park and you will be able to spot flamingo colonies and geese, as well as one of the biggest colonies of Spanish imperial eagles in the entire world.
The birds you will see will depend on what time of year you book villas for rent and when you head out to the reserve. If you decide to go in November, December and January, you are most likely to come across waterfowl, as well as geese, ducks and wildfowl.
You might like to visit in spring, however, and if you keep your eyes open you will probably catch a glimpse of grey herons, lanner falcons, partridges, cattle egret, oxpeckers, vultures, storks and ring and turtledoves.
Spring also brings with it harriers, kites, wood sandpipers, ducks and black-tailed godwits, so watch out for them as well. If you visit in summer, you are likely to see griffon vultures, great spotted cuckoos, thekla larks, tawny pipits, woodchat shrikes and booted eagles.
Birds aside, you can see many other animals, including Egyptian mongooses, lynxes, rabbits, otters, badgers, fallow and red deer and wild boar.
The park itself is ripe for exploration and you should make time to strap on your hiking boots and go for a few long walks while here.
There are lots of footpaths to follow – many of which have bird hides – that leave from visitor centres such as El Palacio del Acebron, La Rocina and El Acebuche.
Sendero Laguna del Jaral Medano del Asperillo is a signposted walk that will take you along a 5.6 km route crossing pine woods and sand dunes, providing you with a wonderful view of the sea.
This can be challenging and should take around 3.5 hours to finish, so if you are looking for an easier ride, head along the Sendero Cuesta del Maneli instead. This circular route takes about 1.5 hours to complete, so it might be more suitable if you have small children with little legs tagging along.
You will find, however, that access to the park is controlled very strictly. You will have to book half-day trips to be taken through the park by official guides, or explore the visitor centres on foot. This is because of the reserve's importance as an area of conservation.
So, if you are interested in eco-tourism, a visit to this part of the world is an absolute must. With so much in the way of self-catering accommodation to choose from, you're sure to be able to plan your perfect holiday quickly and easily.