Why visit Malta on a Mediterranean cruise?
Monday, 24 September 2012 9:37 AM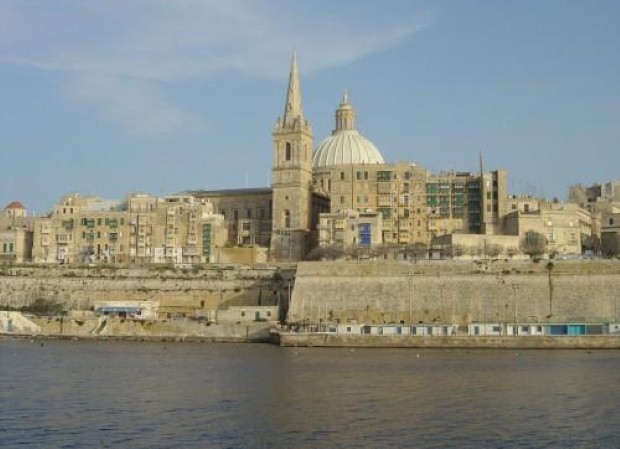 ---
If you're a fan of history, there are a whole host of reasons why you should visit Malta as part of a Mediterranean cruise. From temples thought to be among the oldest in the world, to stunning cathedrals where the floor is a mosaic of tombstones, there's so much to see.
On top of this, Malta is one of the most beautiful holiday destinations in Europe. Boasting bright sunshine and warm weather, it also has plenty of glorious beaches for you to relax on when you're not busy sightseeing. Add to that the sumptuous food the Mediterranean is renowned for and you will fall in love with the island before you know it.
If this has convinced you to make a stop on the island during your cruise, read on for our tips on some of the best places to visit.
Megalithic Temples of Malta
This UNESCO World Heritage site actually consists of seven sacred temples spread across both Malta and its neighbour Gozo. It's not only their unusual shapes or ornate carvings that make these landmarks worth a visit, they are also thought by experts to be the longest-surviving freestanding monuments in the world. These manmade structures are thought to predate the Pyramids and were constructed at various points between 5000 BC and 700 BC.
Head from Malta's capital Valletta towards the west coast where you will find Hagar Qim and Mnjdra. These temples are situated high up on the cliffs, which adds to their wonder as you marvel at how they were built. Remember, resources to construct these temples were limited at the time, and yet somehow the Neolithic people achieved it.
Il-Belt
This is the colloquial name of Malta's capital, Valletta, and there are plenty of historical attractions for you to feast your eyes on here. The buildings date from the 16th century onwards, while there are also stunning gardens to admire. Approaching the city onboard the ship you are taking your Mediterranean cruise on is truly unforgettable, as you will be able to marvel at the entire skyline, which includes the pointy towers of St John's Co-Cathedral.
The place of worship is the biggest tourist attraction in Valletta. As you enter it, you'll be greeted by beautifully-painted ceilings, which certainly give the Sistine Chapel a run for its money. There are also iconic works of art here, including Caravaggio's The Beheading of Saint John the Baptist – unique for being the only known painting he ever signed.
Look to your feet and there is another work of art. The floor is formed from the marble tombstones of the Knights of the Order. Each image is different, so there is constantly something new to spot as you walk through this magnificent building.
Mdina
While Valletta is the capital today, the historic heart of Malta is Mdina. There is evidence of this ancient city having been lived in since the Phoenician era, as evidenced by some of the Arabian architecture that still stands.
Sadly, many of the buildings here were destroyed by a huge earthquake in 1693, meaning they had to be reconstructed – including its central place of worship, St Paul's Cathedral. Originally, a Norman structure stood here, but the existing landmark is still a beautiful place to wander around.
Simply strolling through the walled city makes for an interesting day out, but be sure to rest your legs by stopping at one of the cafes; the coffee served here is so good it has become famous.