Visit FC Barcelona's Camp Nou – home of one of Europe's most famous football teams
Friday, 30 April 2010 12:00 AM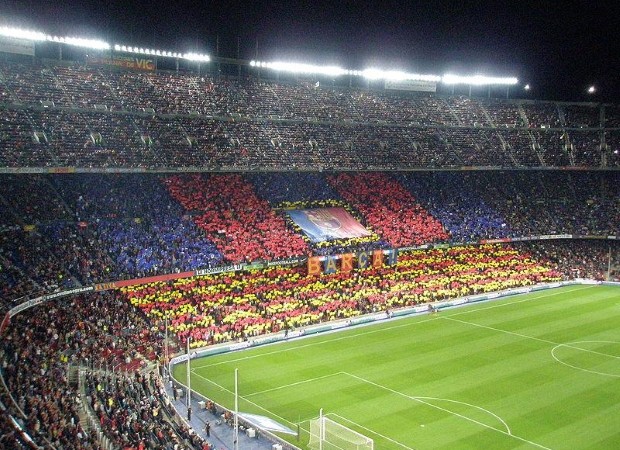 ---
There are a number of places which are an absolute must-see on a trip to a hostel in Barcelona, but ahead of this year's World Cup a holiday to the Spanish city this summer should certainly include a visit to Camp Nou, the home of Barcelona FC.
As the whole world catches football fever, a visit to one of the many hostels in this beautiful city would surely not be complete without a tour around the famous stadium.
The ground was built back in 1956 and seats more than 98,000 fans. The interesting shape of the stadium makes it instantly recognisable to any sports fan and with so many hostels in Barcelona to choose from, it is easy to make sure you are staying nearby.
Barcelona FC boast some truly world class players, including Thierry Henry, and a trip to the ground can give you a chance to walk on the hallowed turf usually reserved for the elite of the football world.
The team has been extraordinarily successful in recent years and in the 2008-2009 football season, they managed to scoop six major titles, including the Champion's League trophy and the FIFA Club World Cup.
A trip to the stadium should certainly include a look around the ground's museum, which documents the history of the club right back to its inception, in 1889.
The museum boasts a number of fascinating items, from the boots worn by legendary player and one-time FC Barcelona coach Laszlo Kubala – widely regarded as of the world's best ever footballers – to stadium models and trophy cabinets displaying all the silverware which the club has won over the years.
A tour around the ground allows you to check out the press area where all the players are interviewed post-match and sit in the stadium's presidential box.
You can also get an idea of how the players feel before they take to the pitch by heading into the dressing rooms and then getting the chance to run out of the tunnel and onto the hallowed turf.
The stadium is open seven days a week, so even if you head to a Barcelona on a weekend you will be able to check out the impressive surroundings of the Camp Nou.