Tunisia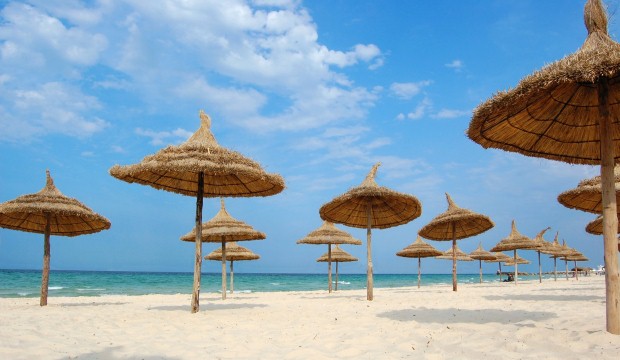 ---
From the amount to do, see and experience in Tunisia, you would expect to be visiting a country many times its size. Despite being the smallest country in North Africa, Tunisia more than rivals its neighbours in terms of history, culture and natural wonders.
Tunisia has a fascinating history. Due to its strategic positioning, it has – at some point – been colonised by most of the world's great powers, from the Phoenicians, Romans and Vandals to the Byzantines, Arabs, Ottomans and French. This created a rich cultural heritage that is completely unique to Tunisia.
Tunisia, as a result, has a multitude of different archaeological sites to visit, including the ancient sites of Phoenician and Roman Carthage, the ruins of the Punic town of Kerkouane and the medinas of Tunis and Sousse – both of which are UNESCO world heritage sites and home to magnificent Islamic architecture.
Tunisia has a great balance between culture and relaxation, with a plethora of pristine beaches to while away the day on. Choose from the rugged and picturesque northern coast – such as the beaches Raf Raf and Sidi Ali El Mekki – to the stunning golden sands of the idyllic Isle of Djerba, that slope gently into the warm waters of the Mediterranean.
If you love good haggle – you won't be disappointed as Tunisia boasts colourful and bustling souks in many of the old towns and medinas. Wares include interesting arts and crafts, silk, jewellery and vivid spices.
Tunisia Essential Information:
Capital: Tunis
Major cities: Hammamet, Kairouan
Major resorts: Matmata and Port El Kantaoui
Time Zone: GMT +1
Languages: Arabic (primary), French, Italian, English and German. To learn the basics of Arabic visit www.bbc.co.uk
Currency: Tunisian dinar TND. For up-to-date exchange rates see: www.xe.com/ucc
International dialling code: +216
British Embassy: visit the website for information