Where to perform on music trips to the Loire Valley
Monday, 28 May 2012 4:35 PM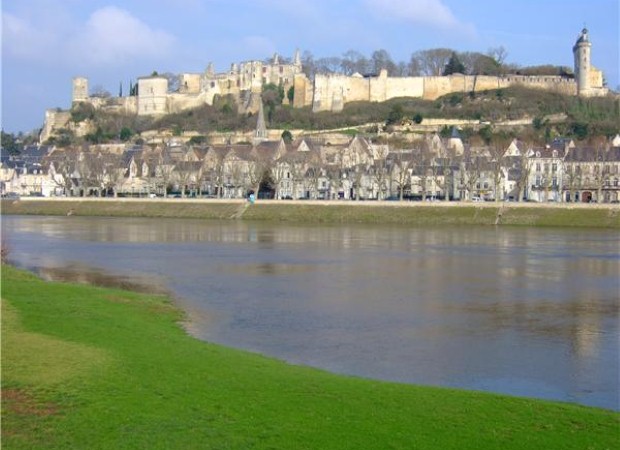 ---
A school tour is an ideal way to help music students develop their skills and confidence, as they will perform in a variety of unfamiliar locations. Choose to visit the Loire Valley for your trip and those new settings will be both beautiful and inspirational.
This is one of the most picturesque parts of France, with the banks of the river lined by historic towns and vast swathes of lush green countryside. Your group will have the chance to explore the area and work on their language skills, as well as take part in concerts they will remember for the rest of their lives.
The performance venues on Loire Valley music trips include a cathedral and a selection of chateaux, so whether you take a choir or an orchestra, they will have a rare opportunity to showcase their abilities on magnificent stages. Choose to stay in either Angers or Orleans, and you will be close to a number of these great buildings.
Cathedrale Sainte Croix d'Orleans
There has been a church on this site since the sixth century, but the Gothic cathedral you can see today was constructed between 1278 and 1329. It underwent a significant rebuild in the 17th century and has had a number of additions since then.
Among the most important is a series of stained glass windows in the nave that tell the story of the life of Joan of Arc. She is known to have prayed in the cathedral as she led French forces to victory at the Siege of Orleans during the Hundred Years' War.
The building's interior is breathtaking and the chance to perform in such surroundings is certain to enthuse your students.
Chateau de Chambord
France is famed for its manor houses, but few are as spectacular as Chateau de Chambord. The vast complex in the Loir et Cher department was built as a hunting lodge for King Francois I in the 16th century and is a monument to the extravagance of the French monarchy.
The chateau's Renaissance-style design is a staggering sight, while the grounds and gardens are idyllic. There are a number of grand rooms and courtyards around the house that are perfect for choral or orchestral performances.
Chateau de Blois
Located in the city of Blois, this grand chateau has been used as a residence by seven kings and ten queens, but is now a museum with a collection of fine art and a number of well preserved royal apartments to see. Musical performances are staged on a daily basis throughout the spring and summer, and there are opportunities for school groups to take part.