Top things to do and see in Barcelona
Friday, 5 October 2012 9:25 AM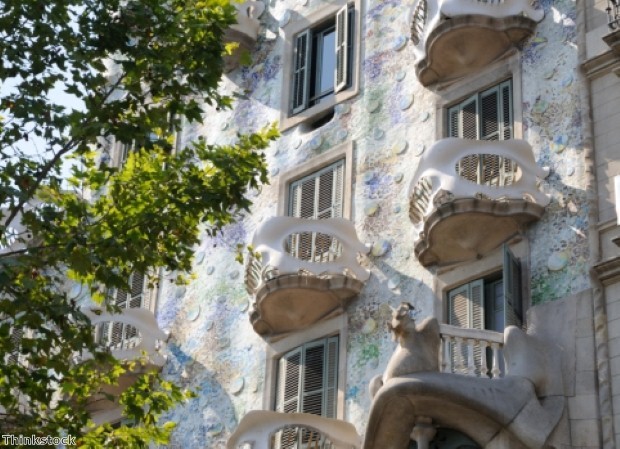 ---
Barcelona is one of Europe's most vibrant, exciting and culturally rich cities. If you are planning to book a cheap room there for your next holiday, you will find yourself inundated with fantastic options for things to do and see; read our guide to discover what you really should not miss.
Sagrada Familia
Arguably Barcelona's most famous attraction, the splendid Sagrada Familia is an absolute must-see. The brainchild of renowned architect Antoni Gaudi, it has been some 100 years in construction – and it is still far from complete.
Despite ongoing building work, the cathedral remains one of the most visited places in the city and is celebrated for its innovative and unique structure both inside and out. Its exceptionally intricate facades each depict a different biblical story, while if you head inside you can see some of the finest stained glass you are ever likely to lay your eyes on.
Also note the grand pillars inside, which were designed to resemble a forest canopy, as well as the magnificent organ. One of the most striking elements of this remarkable building is how bright and colourful the interior is, so be sure to have your camera ready.
Before you leave, it is also well worth ducking into the Museu Gaudi. Here, you can find out all about the architect's life, in addition to gaining insights into the design of this unique ecclesiastical creation.
Casa Batllo
Another Gaudi creation, Casa Batllo is our second must-see. Unlike the Sagrada Familia, Casa Batllo was designed to be a residential building – but that does not make it any less striking.
Situated in the L'Eixample district, this gorgeous construction is best-known for its unusual balconies, which resemble the bony jaws of some kind of animal, and its multicoloured, shimmering finish. The whole building is a mix of pink, blue and green, while the roof tiles resemble fish scales.
It is also worth visiting here at night, when the lights make those strange balconies look even more impressive.
Castell de Montjuic
Not all Barcelona's top attractions were designed by Antoni Gaudi. A perennial favourite among tourists is Castell de Montjuic, situated in the Montjuic district. This vast hill can be reached from the city's seafront via a cable car – which is almost an attraction in itself – while the castle can be accessed from where you disembark either by foot or by hopping on the funicular.
The walk up to the castle is a steep one, so on particularly hot days you might find the funicular is a much more pleasant option. While the castle is incredibly impressive, one of the top reasons to come here is in fact the view. Whether you head to the top of the building or just stand next to it, you get sweeping views across the Mediterranean Sea. From the castle itself, you can also enjoy brilliant vistas across the city.
Park Guell
Our final must-see is the magnificent Park Guell. Situated just north of the Gracia district, this attraction is another Gaudi creation. The architect was commissioned to design a group of houses for wealthy residents in beautiful landscaped gardens but, before it could be completed, the plans fell through.
What had already been achieved, however, was opened to the public, and today you can explore its weird and wonderful structures free of charge. Highlights include the impressive gatehouses and a mosaic statue of a lizard, which has come to be the park's most famous resident.