Vietnam, Mexico and Cuba favourite long-haul destinations
Tuesday, 4 February 2014 12:28 PM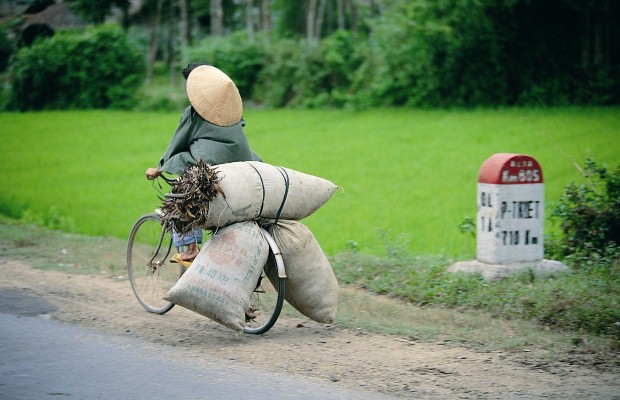 Vietnam, Mexico and Cuba have been highlighted as three of the fastest-growing long-haul holiday destinations for British travellers, according to a new report out today.
The Travel Edit 2014 by Kuoni looks at the changing habits of British travellers based on sales data over the last three years, across a number of holiday categories including wallet-friendly destinations, overall bestsellers, honeymoons and sightseeing experiences.
The report puts Vietnam at the top of the 'rising star' destinations. The country has jumped nine places in the company's best-selling destination list from 23 in 2011 to 14 in 2013.
Mexico has seen a huge leap from 29th best-selling destination in 2011 to 17th at the end of last year, thanks to its increasing range of high-quality all-inclusive hotels alongside gorgeous beaches.
And early indications are that Vietnam, Mexico and Cuba are already becoming three of the most requested long-haul destinations for 2014, set to rise even further up the best-selling holiday list by the end of this year.
Derek Jones, Kuoni managing director, said: "Vietnam has seen huge developments in its tourism industry over the last few years with investment in a wide choice of hotels and sightseeing options. Access to the country has become much easier since Vietnam Airlines launched direct flights from the UK in 2011 and we're now seeing the impact of that – we expect to see it move into our top ten this year for the first time."
But there's no change to the number one bestselling destination for Kuoni for the ninth year running – the Maldives.
Its mix of super-luxury resorts set on Robinson-Crusoe-style desert islands, as well as excellent activity options such as diving, sailing and visits to local villages means it continues its appeal not just for couples of all ages – but also increasingly for families.
Other findings from the report include the rise of the wallet-friendly long-haul holiday, with increasing numbers of travellers jetting off to far-flung destinations due to the strength of the pound. Club Bentota, set on a peninsula on Sri Lanka's west coast between Colombo and Galle, tops the list of wallet-friendly hotels with prices from just £24 per person per night on all-inclusive.
Experiential travel is also on the up, as opposed to the 'fly and flop' style of travel. From the Grand Palace Tour in Bangkok to the Cu Chi Tunnels in Vietnam and a Balloon Safari in Kenya to a trip down the River Kwai, demand for experiences and sightseeing trips is growing. The most popular is the Cu Chi Tunnels – the underground city that provided sleeping quarters and a command centre for up to 10,000 soldiers in the Vietnam War – according to the report.
Lastly, The Indian Ocean island of Mauritius has taken over from Sri Lanka as the top spot for a sun-kissed wedding ceremony in the eyes of Kuoni customers.