Work abroad on a Real Gap Experience adventure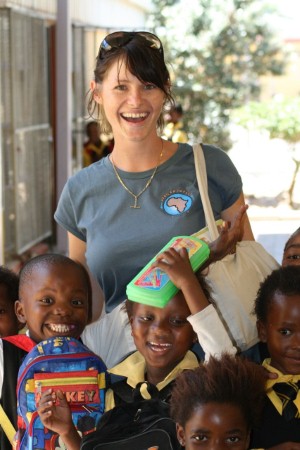 If you're considering a gap year in a foreign country but are not quite sure how you'll make ends meet, why not consider a getaway that sees you work abroad?
With this type of gap year, you can combine all the fun and frolics associated with exploring a different country while also earning money, gaining some valuable work experience for your CV and meeting plenty of new people.
However, it can be hard to know where to begin when it comes to organising such an adventure, which is why Real Gap Experience offers a wide range of overseas trips designed to help you find a job, meet likeminded travellers and get your working life off to a great start.
What are the available options for working abroad?
There are many great destinations perfect for gap year travellers looking to work abroad.
As you might expect, English-speaking nations such as the US are particularly popular. If you're a full-time university student, you can take advantage of a Real Gap Experience programme that lets you work in America over the summer.
We'll find you a job and you can also stay in the country for an extra 30 days after your placement ends to really make the most of your time there.
You can also choose from schemes that see you work in Canada. One of our offerings allows you to work as a camp counsellor over the summer, which involves mentoring young people, taking part in a host of exciting activities and earning money that could be used to see more of the country at the end of the job.
Perhaps the most popular gap year option among Britons is the opportunity to work in Australia.
With Real Gap Experience, you can enjoy having the accommodation for the first few nights of your stay in the country arranged for you, as well as receive assistance with finding a job.
We also offer a fantastic programme that lets you work abroad in both Australia and New Zealand – perfect if you often get itchy feet and a yearning to move on to somewhere new!
If you really want to expand your horizons, why not consider working abroad in a country where English isn't the first language?
Britons regularly flock to such nations so they can teach English as a foreign language – allowing them to earn money and get a real taste of a completely different culture.
Our paid placement in China is a fantastic way to do just that. You'll spend a month training in Beijing before you begin teaching and you'll also have the chance to take Mandarin lessons. As you'll get a monthly allowance and a completion bonus, this is one opportunity you simply can't pass up!
Find out more about working abroad with Real Gap Experience
If you're interested in using your gap year as a way of building up your CV, earning cash and immersing yourself in a whole new culture, get in touch with the experts at Real Gap Experience, the UK's largest gap travel provider and a member of the TUI Travel group.
Our range of programmes make it as easy as possible for you to get started once you've arrived in your chosen destination.
Some of our offerings include things such as accommodation for the first few days, certain activities, support and advice relating to finding a job, transfers and the set-up of a bank account.
Our well-travelled team of advisers can also help you identify specific places to see and things to do outside of work, so you can be sure of making the most of your time overseas.
To get started, simply ring us on 01892 882 613 or send an email to info@realgap.co.uk to see what we could do for you.

---