Uzbekistan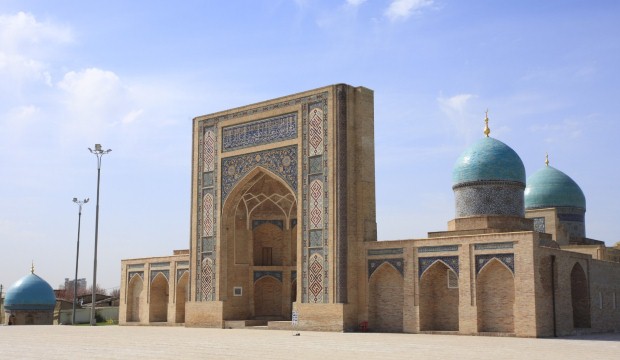 ---
Located at the crossroads of the trade route between the East and the West – the Great Silk Road – for millennia, Uzbekistan is home to some of the most evocative and romantically historic cities in the world.
The cities Bukhara, Tashkent, Khiva and Samarkand are famed for their architectural magnificence and once flourished as trade and cultural centres. As a result, great civilizations rose up around them.
Uzbekistan also boasts a varied landscape including deserts and mountain ranges – ideal for adventurous travellers.
Uzbekistan Essential Information:
Capital: Tashkent
Major cities: Bukhara, Tashkent, Khiva and Samarkand
Time Zone: GMT +5
Language: Uzbek is the official language and Karakalpak is a recognised regional language.
Currency: Uzbekistan som (UZS). For up-to-date exchange rates see: www.xe.com/ucc
International dialling code: +998
British Embassy: visit the website for more information
More articles about Uzbekistan