Secret London blog: Scandinavian food in the capital
Friday, 7 December 2012 8:34 AM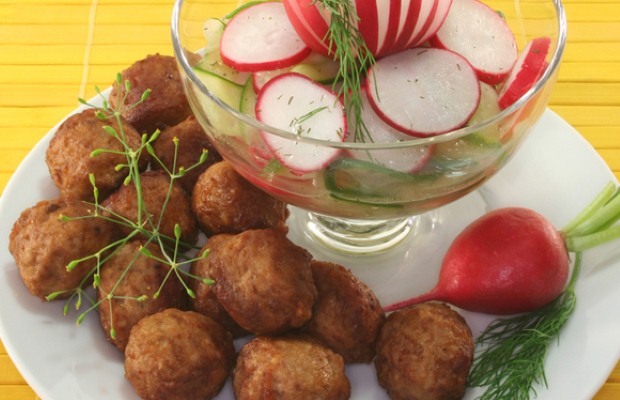 Scandinavian food outlets are popping up all across the capital, offering traditional and fusion cuisine. But why has it become so popular?
The UK is experiencing somewhat of a love affair with Scandinavia, with TV programmes such as The Killing and literature including The Girl with the Dragon Tattoo proving to be hugely popular, causing the Scandinavian culture, designs and cuisine to be thrown in to the spotlight.
Here is a list of some of my favourite Scandinavian restaurants in the capital.
Fika
Fika means "Coffee Break" in Swedish and that's the philosophy of this restaurant – a place to come and relax and get away from the stresses of modern life. The quirky Fika is run by a group of young Swedes and has a bright white interior, but is made cosy with lots of candles and Astroturf on the wall. Dishes include Creamy Toast Skagen, Traditional Swedish Meatballs with lingonberry jam, and black pudding served with lingonberries and glazed bacon.
Nordic Scandinavian Bar
The Nordic Scandinavian bar located in Fitzrovia is a favourite with party-goers. Here they sell traditional Scandinavian food such as the tapas-style Smörgåsbord, but it's the Scandinavian inspired cheap(ish) drinks that bring the punters in. The Nordic serves a wide selection of Scandinavian beers and cider, but the most popular drinks are the cocktails. Taking their inspiration from the food and landscape of Scandinavia, they have come up with unique and cheekily-named cocktails such as Scandapolitan – a Scandinavian twist on the Cosmopolitan (it's served with lingonberry juice) – Sex in the Snow, and Nordic Mist, a champagne cocktail made with elderberry and elderflower syrups.
Scandinavian Kitchen
The Scandinavian Kitchen has become a bit of an institution; it's popular with ex-pats and locals alike. The deli and café was opened in 2006 by a Dane and a Swede because they couldn't get hold of the foods they missed from home. As well as groceries from Norway, Sweden, Denmark and Finland, the Scandinavian Kitchen sells open sandwiches and salads using traditional ingredients such as Mackerel and pickled herrings. They also have a great selection of desserts such as kladdkaka (Swedish chocolate cake) and Swedish princess cake.
Madsen
Located in the traditionally French area of London, South Kensington, Madsen is going against the tide and is offering up Danish, Swedish and Nordic delicacies such as Smörgåsbord and Smørrebrød. The décor is typically Scandinavian – white walls, plywood and clean lines. Dishes include Frikadeller, a Danish dish with pork and veal meatballs, Greenland prawns, and of course marinated herrings. The restaurant also has a good selection of Scandinavian beer.
By Catrin Hughes
Follow us @travelbite