There are some package holiday destinations that will always be popular, but you don't want to follow the herd. That's why we've identified the new and exciting bucket-list holiday destinations for you to consider. Read some travel tips to make sure you are fully prepared.
Germany
If your perception of package holidays only stretches as far as sunny beach destinations, it's time to think outside the box, as there are a host of incredible countries to visit, close to home and without beaches are the main draw. Germany is a prime example, and what it lacks in idyllic sands it more than makes up for with historic sites, stunning alpine settings and flavourful cuisine that feels homely and comforting.
Big in the art world, Germany is a haven for any culture vultures and with such a diverse history, there is almost always something going on. From Oktoberfest to the Christmas markets and even a summer jousting tournament, you'll never be bored in Germany. You can also choose between the fairy-tale-like countryside or urban side of the country, depending on the kind of holiday you fancy.
Morocco
For a beach holiday with a difference, Morocco is the ultimate up-and-coming choice. You can combine the hedonistic relaxation of a regular sandy getaway with some doses of rich culture in the town centres. Here, the restorative beaches of Agadir are perfectly contrasted against the bustling souks of Marrakech, but when neither sunbathing or shopping are what you're in the mood for, you can head to the mountains for something a little different.
Not many destinations can offer sand, desert and mountains, but that's why Morocco is finding its way onto so many bucket lists. Not only that, but it boasts warm weather year-round as well.
Vietnam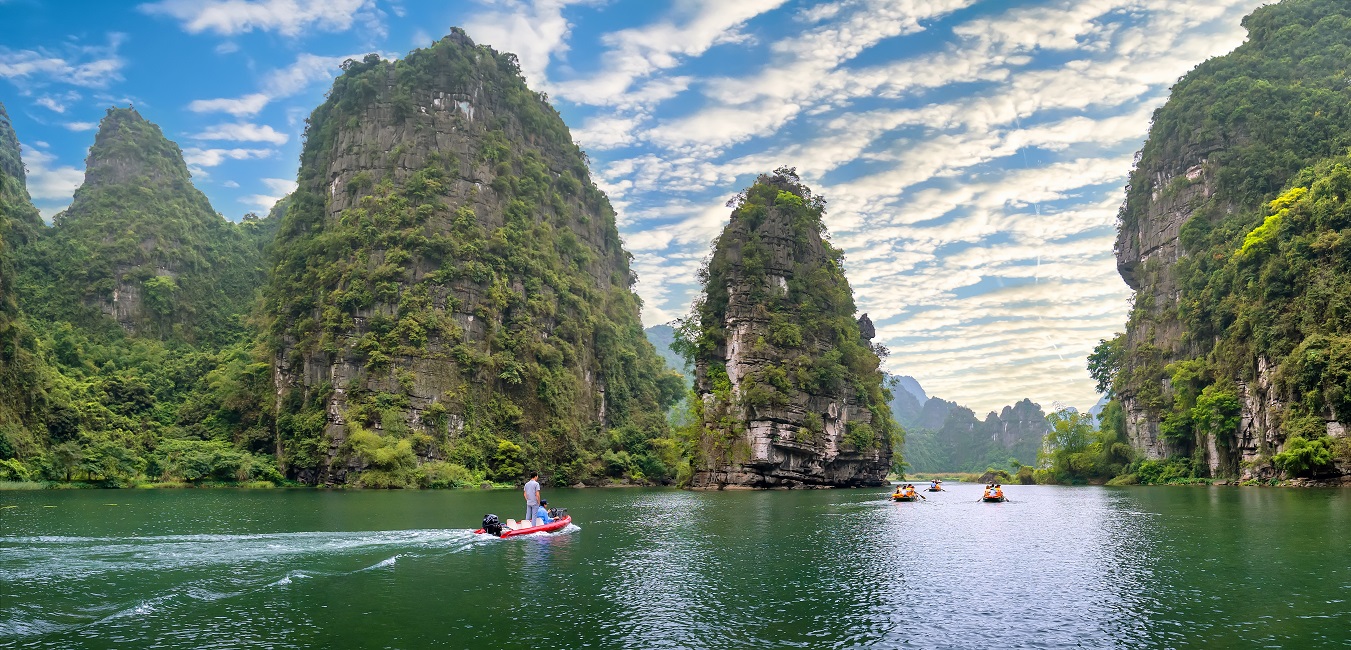 A surprising contender of a holiday destination that offers you a little of everything, to a very high standard, Vietnam has a lot going on. With luxury hidden beaches, ancient ruins to explore and the kind of floating markets that you usually only see in Hollywood films, every day is an opportunity to become fully immersed in a new and fascinating world.
Food plays a large role in Vietnam's culture and street vendors will give you a proper taste of authentic Vietnamese cuisine. Just as with everything else in this enigmatic country, approach with an open mind and adventurous spirit to get the most from your experiences.
For more information on Vietnam, click here.
Slovenia
Bordered by Austria, Croatia, Italy and Hungary, Slovenia is a mostly landlocked country not known for its beaches, although there is a stretch of pebbly coastline that meets the Adriatic Sea. While sun-loving sand dwellers don't flock here, holidaymakers looking for a more culturally significant break are starting to cotton on to how incredible Slovenia is.
Outdoor pursuits are big news here, so if you're a skier, cyclist, keen kayaker or fancy finding a beautiful hiking trail, you're going to be in heaven, as everything comes with a green backdrop of thick forests and a sprinkling of snow on top of the mountains. Fresh air, live music, art galleries and a huge dose of history all make for a diverse package holiday.
Sri Lanka
Beach package holidays will always be popular, but finding somewhere special that has managed to avoid becoming too overcrowded is the key. And, while everybody else heads off to the Caribbean or the Balearics, Sri Lanka is welcoming the most discerning travellers.
The perpetually hot weather, Indian cultural influences and bold mix of sleepy villages and cosmopolitan cities come together to create such a fully rounded destination that can be revisited year after year and still deliver completely new experiences and memories. The food has to be sampled to be believed as well, with meat-eaters and vegetarians catered for with equal ease.
It's time to forget about played-out package holiday destinations in favour of interesting, surprising and up-and-coming options that are only just beginning to make must-visit lists. Be bold and pick somewhere new for your next break!