Ronda, Andalucia, a charming location with many reasonably priced houses on offer for those prepared to go off the beaten track.
The name "Andalucia" for many, conjures up a sense of the exotic, a great place to explore and have fun. After all, the region is recognized for its good weather, superb gastronomy, varied nightlife, its diverse cultural heritage, and a range of landscapes from sandy beaches on the coast, to dramatic mountains and valleys further inland. Add to this, the never to be forgotten friendliness of the people, and you can see why Andalucia is such a popular place with visitors. And visits don't just come on a one-off holiday trip. Many people fall in love with this diverse region and return again and again. Flights to Malaga airport from many European locations are frequent and inexpensive. It's, therefore, no surprise that a fair number decide to buy a second home in the region, where they can enjoy long holidays, but also take short breaks and dream of retirement in the sun.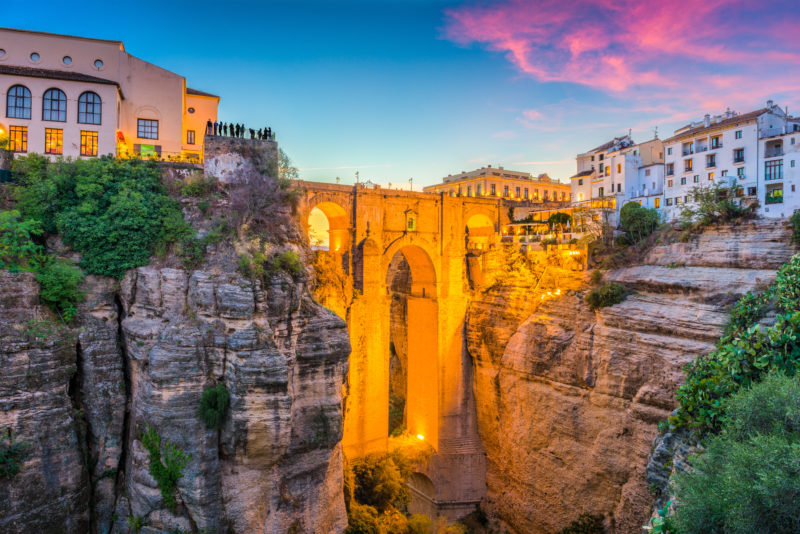 Even with all of its advantages, including very reasonable house prices, many villages and towns in Andalucia have not been overly colonized by expats although in most villages and towns you can find a few. This means that you can still experience the joy of exploring a different culture whilst at the same time making a few friends from your native land.  Location is the key to finding something reasonably priced and authentic. Fortunately, the more authentic the location, the cheaper the price is likely to get.
Before expanding on the joys and opportunities of home ownership in Andalucia, a few words of caution are necessary. Early on in your search, it's important to know what's most important for you. Would you prefer to be near the beach or in the hills? Would you be happy living in a quiet, more remote location, close to nature, but where you will be reliant on a car? If the quiet is not for you, would you prefer to live in a lively town or city?  Do you want a choice of conveniences such as shops, supermarkets and restaurants close to hand? And will getting to bars and clubs be a factor, since drinking and driving is not an option?  Even when you are clear on these things it is still recommended that you don't rush into buying anything before making a number of trips to different areas within the region. This will reduce the risk of making a purchase you may regret later on because you realized there were better options.
Do you rent your property out?
You also need to consider whether you want to let your property out for part of the year and earn some income.  Good access to an airport might be much more important for paying guests than it is for you.  A second home can be a good way to invest some of your savings, particularly if you are willing to move out for a few months every year and let it out.
Once you have found a property, to reduce the risk of making a mistake, it is important to employ two professionals who can supply you with the right advice you need. These are a specialist conveyancing lawyer and a Chartered Surveyor. A list of English speaking lawyers can be found on the British Consulate website for Spain. Unfortunately, they do not have a list of surveyors. However, the RICS does list its surveyors on a member detail page. One such surveyor is Stan Dickens, FRICS, who undertakes building surveys in Spain and Portugal. Another option is to contact  Villa Surveyors, who are Chartered Surveyors operating mostly in Spain. Both of these will undertake a thorough inspection of the property and report back to you, and thereby ensure that there are no hidden problems that could detract from your investment.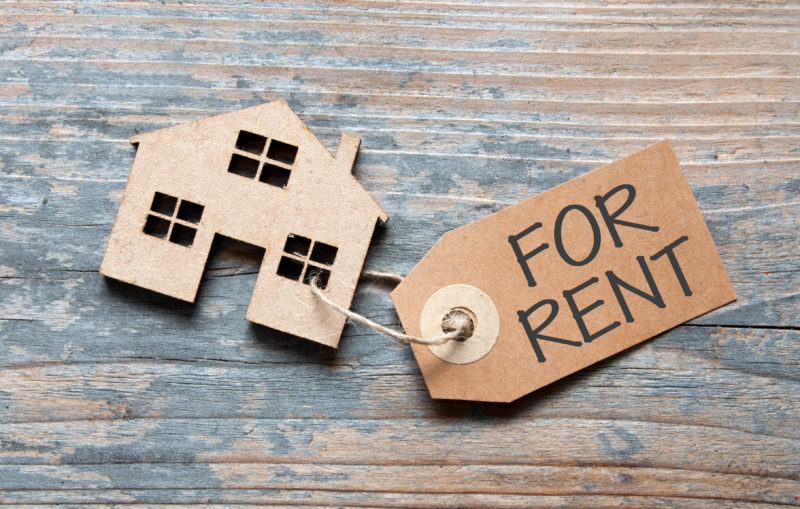 Location
So, if after doing some research you are still sure you want to buy in Andalucia, you may be asking where are the best-priced opportunities to be found. The good news is that there are many, inexpensive, very attractive and charming places in the interior, but you have to look for them. The lesser-known places, which are off the radar for most non-Spanish buyers, are a good opportunity to make your dream of owning a home in an idyllic place a reality since the cost involved can be incredibly reasonable.
One place you might read about, but where property prices are out of reach for most people, is the whitewashed hilltop village of Gaucin, which has been described as Andalucia's quaintest village. The village, which is a 40-minute drive from the coast is looked over by a ruined Roman castle known as Castillo del Aguila (Eagle Castle) and has one of Europe cleanest rivers. Although Gaucin itself is a very expensive place to buy a property, not very far away it is possible to buy a three or four bedroomed, 100 square metre house in a number of beautiful whitewashed hillside villages for as little as €40,000.
A good example of a location where attractively priced opportunities can be found is the Serrania de Ronda, a region of Andalucia located in the mountains, less than an hour's drive from the Costa del Sol and 50 kilometres to the west of Malaga, with its international airport. The area, comprising two natural parks to the west and east of Ronda, is comprised of the Sierra de Grazalema, one of the wettest regions in Spain, and the Sierra de las Nieves, which is sometimes covered with snow in winter. The general area has several beautiful hillside villages that are very popular with visitors, in addition to Ronda which is centrally located in the region. Some villages worth looking at in this area include Setenil de las Bodegas, Zahara de la Sierra, Olvera and Grazalema. Further away there are yet more villages well worth looking at.
Around Ronda there are many places of interest for visitors and very diverse leisure options. Whether you prefer excursions on horseback or trekking, you will not be disappointed by the beautiful natural landscapes that the Ronda mountain range offers. This includes oak, cork oak and pine forests to walk through where you can spot eagles, royal owls and wild cats amongst other beautiful and unusual animal species.
What is the culture like in Ronda?
Another possibility is the town of Ronda itself, that gives its name to this beautiful area. The town, with a population of 35,000 inhabitants, is one of the oldest in Spain. The ancient town is divided by a deep gorge, the channel of the Guadalevín River, which is crossed by bridges from which one can experience dramatic and unforgettable landscapes. This is a far cry from the Ibiza party lifestyle.
The cultural offer of Ronda is wide because its history as an urban settlement goes back to the 6th century B.C. when the Celts founded Arundia. In the Municipal Museum, you can find traces of different cultures left by visitors from the past, including Phoenicians, Romans and Arabs. However, it's possible to go back even further in time and visit the Cale of La Pileta where you can admire the 25,000-year-old cave paintings that are preserved there.
The southern part of ​​Ronda, the oldest part of the city, is dotted with Arabic architectural remains and still retains part of the old medieval structure. There is a lot to see in this area including a variety of monuments. The sites range from Arab baths to medieval palaces and churches, and if you like history and architecture this could easily keep you pleasantly occupied for several days.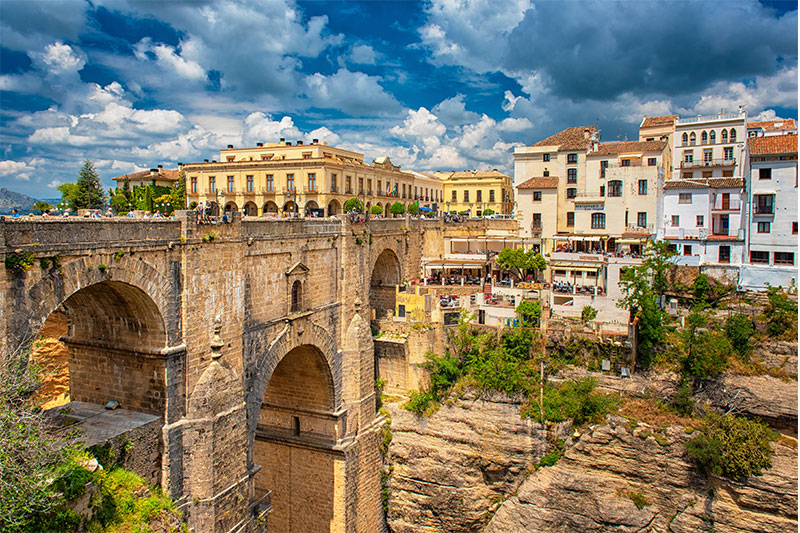 Entertainment in Ronda
All the above might seem like a lot to see, but there is even more. Ronda has some suggestive corners for lovers of literature. It was the favourite place of poets such as Rilke and Borges, who admired its views, visited the taverns and knew the hiding places frequented by legendary bandits such as El Tempranillo, Long Steps or Tragabuches in the 18th and 19th centuries. Of their lives and their deeds, we find interesting testimonies in the Ronda Bandolero Museum.
And, finally, if you like shopping, Ronda will not disappoint you either. In the town, there are old wineries where you can buy excellent local wines, art galleries and shops where you can find accessories and exclusive handicrafts. The charm, quality and variety of the offer are remarkable.
Conclusion
To sum up, the Ronda area is a very diverse region to live in or visit, and there are opportunities to buy a property at a very reasonable price. However, it's important to take the time to explore the area and decide what's best for you.  And finally, don't forget to protect yourself by employing a good lawyer and a Chartered Surveyor who will check out the property before committing yourself to a purchase. That way you will avoid the risk of making a costly mistake. Happy house hunting!