Friday, 4 May 2012 8:08 AM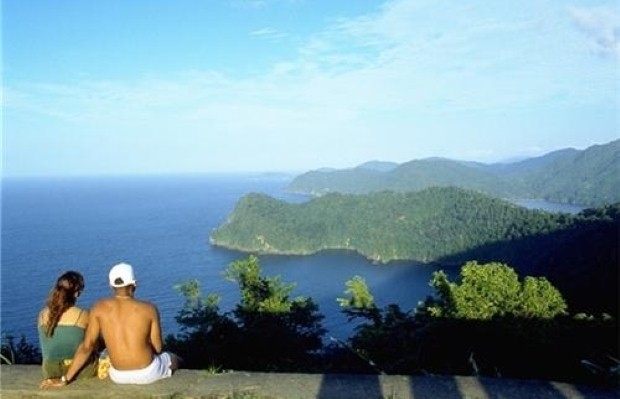 For those after a great-value Caribbean getaway, DialAFlight, in conjunction with the Trinidad & Tobago Tourist Office, is offering £100 off holidays to Trinidad & Tobago, valid for travel until December 23rd as long as it's booked by May 19th.
With crystal-clear waters, miles of gorgeous beaches and a renowned, relaxed atmosphere, the twin-island republic of Trinidad & Tobago offers the ideal Caribbean retreat in the sun. Famous for being the carnival capital of the Caribbean, the islands also boast unparalleled bird watching, first-class diving and the oldest protected rainforest in the Western Hemisphere – perfect for hiking, walking and cycling.
What's more, visit Tobago from now until August and benefit from seeing nature in its truest form as it's the height of turtle nesting season. This is the time when leatherback, hawksbill and green sea turtles return to their place of birth to lay their eggs. The turtle is an endangered and fiercely protected species so the beach areas they have nested in are strictly controlled during the laying and hatching season. A morning saunter along Turtle Beach or Courland Bay will often reveal the discarded shells of the baby turtles that have hatched and made their perilous way down to the sea.
DialAFlight is offering seven nights on a room-only basis at Grafton Beach Resort in Tobago, including flights from London with Virgin Atlantic from £599pp.
Book by May 19th for departures from August 15th – December 5th. Set on a hillside with spectacular views over Stonehaven Bay, this resort is ideal for both families and couples. Facilities include kayaking, volleyball, a swimming pool with bar and a selection of restaurants.
For more information or to book call 0844 556 6060 or visit the DialAFlight website.
Follow us @travelbite