Travel to Milan: the practicalities
Friday, 29 November 2013 8:41 AM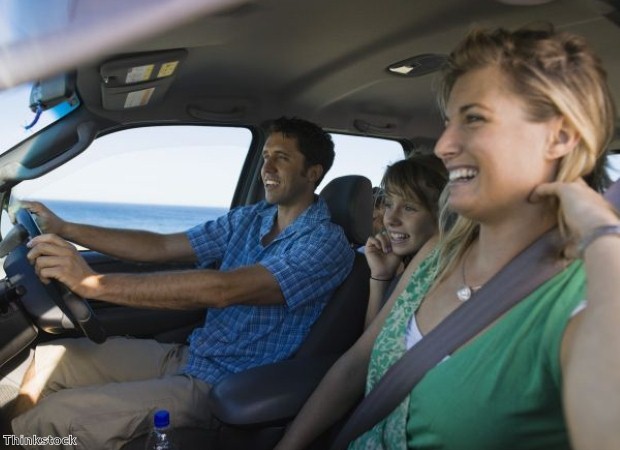 ---
Intensely fashionable and wonderfully cultural, Milan is an incredible city to visit. If you're planning to fly there for a holiday, it's worth taking the time to carefully think through the practical side of your arrangements before getting caught up in the finer details.
For instance, Milan's best airport isn't as close to the city as you might presume, which means you'll need to work out the best way to get from the terminal to your accommodation and back again. One of the most effective options is arranging to hire a car at Milan airport, which we'll tell you more about below.
Milan Malpensa Airport
Also known as the City of Milan Airport, Milan Malpensa Airport is 25 miles north-west of the city centre. Being the largest of Milan's airports, this is the one you're most likely to fly into, with around 70 airlines offering services here.
There are two terminals, both of which have car hire desks (bear in mind these are in the arrivals lounge). While you can find desks at both terminals, most of them are in Terminal 1, so if you do arrive into Terminal 2 you'll need to hop on the connecting shuttle service to the former so you can pick up your car – this won't be a long trip.
Once you have the keys to your rental vehicle, you can hit the road and begin your holiday in earnest.
Driving to Milan
Leaving the airport, take the A8 and follow signs for Milan – you should arrive there in around 40 minutes. While the journey is a simple one, it's worth giving some thought to your route before you set off, largely because entering the old city (the part within the historic walls) results in a congestion charge. Of course, if your accommodation and its car park are within this area you won't have any choice, but if you're staying outside of this part of the city then a quick route plan will help you avoid this fee.
Just as a quick note, the size of the charge varies from one vehicle to the next. Typically, the age of the car and the type of engine it has will determine exactly how much you pay.
Once you have decided on the route to your accommodation, you should think about how you plan to use your car once you've arrived. If you hope to visit attractions in the centre of the city and your hotel is somewhere outside it, you might find that using park and ride services is the easiest and most cost-effective option.
This is partly because finding street parking right in the city centre can be a tricky business, and you will almost always need to pay for it on weekdays too. That said, there are several decent car parks (which you will also need to pay for) that make parking in the city much easier if you do want to drive into the centre.
General information on driving in Italy
Before arranging your car hire, you should familiarise yourself with some of the basics of driving in Italy. Here are a few key tips for those who are new to driving in the country:
You must have held your drivers' licence for at least one year.
You need to be at least 18 to hire a car, and younger drivers might find they need to pay a surcharge.
You must keep your documentation in the car with you at all times, including your licence, registration discs and insurance information.
You can only park on the right-hand side of the street, and doing so in a blue zone (which is denoted by signs and road markings) means you will need to pay.
Petrol stations are closed on Sundays, as well as between 12:30 and 15:30 local time – though on highways some are open all week and 24 hours a day.