Top ways to enjoy a summer getaway in London
Friday, 4 May 2012 7:57 AM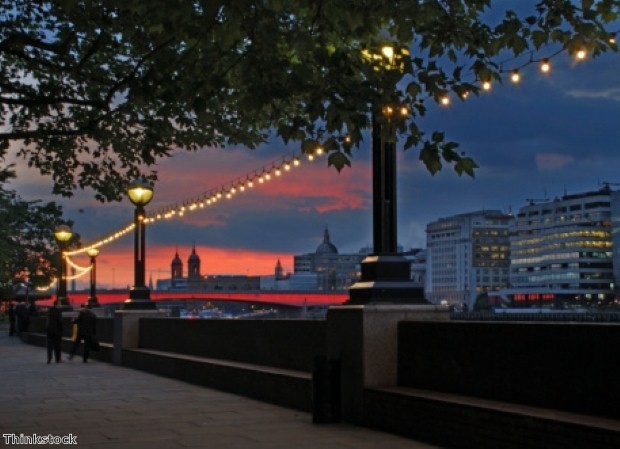 ---
London may not be the first destination you think of for your summer holiday, but whether you're planning a staycation this year or just a short bank holiday jaunt, it's a great place to choose. Read our guide to find out how to make the most of your trip to the capital.
The first step to making your break as enjoyable as possible is booking the right accommodation. Make sure you search online for discount hotels in London – even if you're looking for a high-end establishment – because you will usually be able to snap up some excellent deals. So, just what are the main ingredients for a summer break in the capital?
Visit areas well suited to walking
While the UK may not be known for its excellent weather, hopefully you will manage to enjoy a few sunny days if you're in the capital over the summer. Since these aren't always great in number, it is even more important to make the most of them, so, when they do crop up, pick areas well suited to walking to visit.
Among the top spots is the scenic South Bank. Perched on the River Thames close to Waterloo Station, this fantastic area is rich in both cultural and tourist attractions and, since it offers excellent views of the water and the beautiful buildings of Westminster, it's a wonderful place for a relaxing stroll with an ice cream in one hand and your partner's hand in the other.
Make the most of the Royal Parks
London is home to a number of fantastic Royal Parks and, when the sun decides to shine, these are definitely among the top places to be. If you're in the centre of the city, head to St James's Park – a 58 acre green oasis that's ideal for relaxing picnics and gentle strolls. Of course, if you're feeling a bit livelier, you can always get involved in some sports too. Plus, if you're a wildlife fan, you can make your way to Duck Island Cottage between 14:30 and 15:30 to see the local pelicans being fed.
Remember to check out seasonal events
Summer is a busy time for London, since there is always a wide selection of events being staged. This is even truer this year, thanks to occasions like the Queen's diamond jubilee and the Olympics and Paralympics; so, it's worth considering whether there are any seasonal celebrations you would like to be a part of. For example, on Sunday May 3rd, more than 1,000 boats will convene on the River Thames in honour of Queen's Elizabeth's 60-year reign.
Don't ignore indoors attractions
Of course, in the UK, summer does not always mean sunshine. So, it is worth planning a few indoor activities that will still help you get into the holiday spirit. It is a good idea to turn your attention to some of the top tourist attractions, as visiting these will really make you feel like you're on a getaway.
One option is the SeaLife London Aquarium, which you'll find on the South Bank, while the London Dungeon is an ever-popular venue where you can discover the capital's gruesome past. Alternatively, consider perusing one of the city's many museums and galleries, such as the Tate Modern or the Science Museum, which cater for adults and children alike.