Experience culinary delights with walking holidays in Dordogne
Friday, 28 January 2011 12:00 AM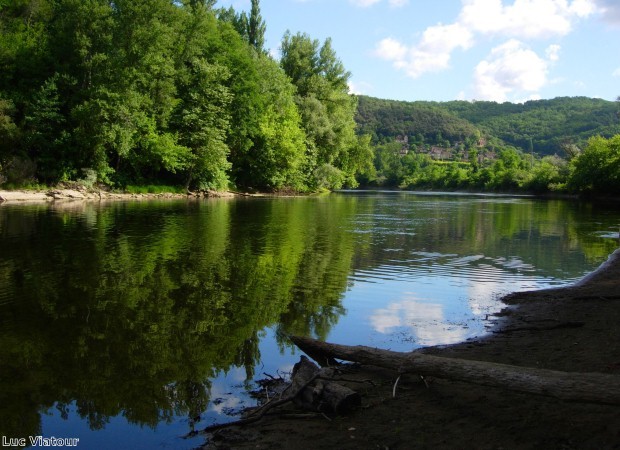 ---
The Dordogne area of France is famous for two things – its cuisine and its scenery. There are few better ways to enjoy both than by booking walking holidays in Dordogne.
Strolling through the area close to the River Dordogne will give you the chance to enjoy stunning views over an unspoiled rural landscape, complete with fields full of sunflowers and walnut or cherry trees, lush green forests and spectacular cliffs. Dotted around this beautiful rolling countryside is a selection of historic towns and traditional villages to explore.
After a day of walking, you'll be ready to sample some of the region's culinary delights. You will be able to choose from a host of duck, goose, boar, mushroom and truffle recipes, all washed down with a glass or two of the local wine.
Selecting walking in France for your holiday will allow you to experience all of this, but need not mean you carry your luggage with you and stay on campsites or in hostels. Instead you can book a break that involves walking between hotels during the day, while your luggage is transported by road.
This will enable you to spend relaxing nights in excellent guest houses or traditional hotels and enjoy some fine meals in their restaurants. It should also mean you can take all the clothes and luxuries you want, without having to worry about how you are going to carry them while out walking.
There are a number of different routes you can take during your holiday in Dordogne, which is home to some of the best walking in Europe.
One of the most enjoyable is the journey from Beaulieu to Martel. It will take you through some of Dordogne's most beautiful countryside and to a number of quaint traditional villages.
Beaulieu is a great place to visit on any holiday in France. Set in wooded countryside on the banks of the river, you can still see lots of evidence of the town's mediaeval history, including a church that was once part of a Benedictine abbey and a number of stone houses on the original narrow streets around the market square.
Venture out of the town centre and you are soon in the meadows, woods and rolling hills that make up the stunning countryside you will explore during your walking holiday. You can also visit villages and hamlets such as Port de Gagnac, Loubressac, Autoire and Carennac, before ending your seven-day expedition in Martel.
The walking in this area is gentle, meaning you can focus on enjoying the scenery and the traditional regional dishes on the menus of the restaurants in the hotels you will spend your evenings at.
Alternatively, you could choose a ten-day Dordogne walking holiday that will take you from Beaulieu to spectacular Rocamadour. This trip will also allow you to experience the tranquil countryside and villages with an enviably slow pace of life, as well as caverns and watermills. The hotels on this route are particularly good and as well as excellent facilities, you can expect to enjoy a number of dinners in Michelin-starred restaurants
You will also be rewarded with the impressive sight of Rocamadour at the end of your walk. This village has attracted pilgrims to its collection of churches and monastic buildings perched high on a clifftop for hundreds of years and you are guaranteed to find your visit a memorable experience.