Have an adventure in Zanzibar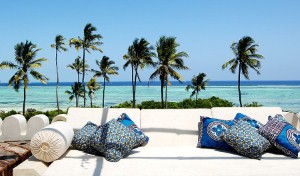 If you're considering a trip to Africa, there are many different destinations to choose from. For those seeking sand-kissed beaches and gorgeous blue water in a tropical location, Zanzibar could be the perfect option.
Located 50 kilometres off the Tanzania coast, Zanzibar is a semi-autonomous nation comprising an archipelago of around 50 small islands, as well as two larger ones. Unguja is the main island and is often called Zanzibar, while Pemba lies to the north.
Zanzibar has long been known as the place to start an African expedition, and the famous Dr Livingstone began his tour of the continent there.
Here at Africa Travel Resource, we are experts in organising customised travel to locations throughout Africa.
We'll work closely with you to figure out exactly what you want from your trip, and then make travel arrangement with our trusted list of professional and reliable suppliers – such as Zanzibar hotels, transportation and tour guides – so you can sit back, relax and enjoy a hassle-free holiday.
What to see and do in Zanzibar?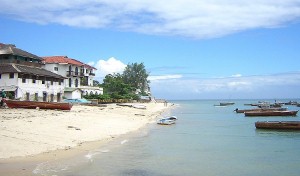 Tourism is one of the main contributors to Zanzibar's economy, so visitors to the islands are sure to have plenty of activities to keep them busy.
One popular destination is Stone Town, a UNESCO World Heritage Site. Famous for its stunning architecture, including mansions and palaces, it's a wonderful place to explore.
Plus, there are plenty of winding narrow streets where you'll find locals selling art, jewellery, clothing and handmade goods, as well as postcards and souvenirs.
The House of Wonders is a museum that offers visitors a chance to learn about the history and culture of the region. Meanwhile, the slave chambers provide an insight into area's darker past.
Of course, there are also the sweeping beaches that Zanzibar is famous for. The north coast has a huge fish market and a turtle sanctuary and is a favourite spot for divers.
Meanwhile, the south-east and north-east coasts are known for their seemingly endless stretches of serene palm tree-lined beaches and white sand. There's also the south coast, which has a number of small coves and is a popular choice for those who want to watch dolphins.
When to travel?
For those planning Zanzibar holidays, one important thing to consider is when to travel. The weather throughout the year is generally warm, with the hottest month in this sub-equatorial climate being June.
The rainy season generally lasts from March to May. There's also a tendency towards lighter rains in November and December, while precipitation during the dry season – June to October – is extremely rare.
If you're planning on visiting other parts of Africa during your journey, then you may want to consider other factors as well. For example, those going on safari should make their plans based on animal migratory patterns to ensure they see a wide range of wildlife.
Start planning your trip with Africa Travel Resource
With more than a decade of experience in providing unforgettable holidays, Africa Travel Resource can help you organise the perfect trip – whether you want to relax on a beach in Zanzibar, or go on safari somewhere on the mainland.
Our team has been carefully selected to include people who are extremely knowledgeable and passionate about travel in Africa, so you can rest assured that you'll be getting the best advice possible.
To find out more, contact us today on 01306 880 770 and start planning the trip of a lifetime!

---