Top things to see and do in Shanghai
Monday, 4 July 2011 12:00 AM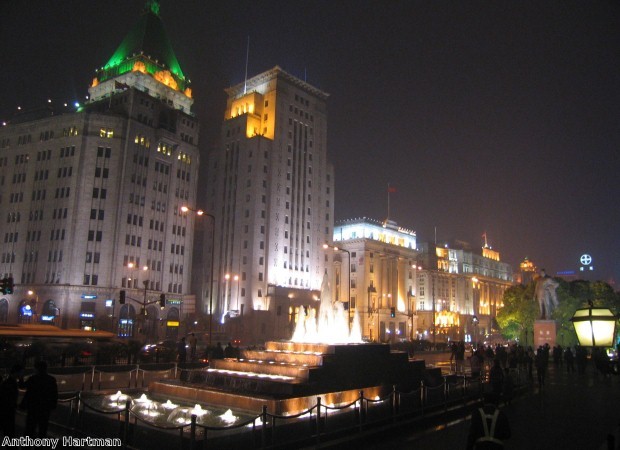 ---
The city of Shanghai offers everything from cultural pursuits to a dazzling nightlife, making it a popular holiday hotspot for people with a wide array of tastes and interests.
Steeped in history, the city nevertheless represents China's modern global outlook with glitzy malls, busy neighbourhoods and a generous spread of cocktail lounges. Those looking to explore its growing club scene will want to head to downtown Pudong, which boasts the majority of Shanghai's hotels, bars and shops.
The Bund – a district in central Shanghai – is the most popular place to go out at night, with many clubs open until 2am or later, providing a chilled-out mix of music, food and drink without the pretentiousness of other Asian destinations.
A number of trendy karaoke bars and cafes are also available in Xia Tiandi – otherwise known as New Heaven and Earth – with the entertainment district quickly becoming one of Shanghai's favourite nightlife choices.
However, holidaymakers who booked flights to Shanghai to do some sightseeing may instead wish to climb the Oriental Pearl TV Tower, which the China National Tourist Office states is the tallest building of its type in Asia – measuring an impressive 1,535 feet high. An elevator takes visitors to a height of 863 feet, where they are able to enjoy a panoramic view of the city from the structure's observation deck.
Other attractions include the Shanghai Municipal History Museum, which provides a better look at the city's cultural heritage, recalling its progress between 1860 and 1949 through a range of models, tableaux and dioramas.
Artistic types may instead wish to visit the Museum of Contemporary Art, an instantly recognisable addition to the city, with the steel and glass building showcasing the best of Chinese and international sculptures, paintings and conceptual art.
Not interested in museums? Shanghai Circus World could prove to be a fun night out instead, with the 1,638-seat theatre allowing the audience to witness daredevil stunts, amazing technical wizardry and a huge animal house filled with tigers, lions, pandas and much more.
The animal theme continues for anyone visiting Aquaria 21, touted as Shanghai's top environmental attraction, giving tourists the chance to see penguins up close, as well as a range of other interesting sea creatures in touch pools.
People hoping to bring back souvenirs for friends and family will not be disappointed with the array of shopping facilities available. Nanjing Road is the optimal place to go if looking for a bargain, as it provides a number of flagship stores, electrical goods, cosmetics, clothing and just about anything else.
Shoppers looking for authentic Chinese arts and crafts should head to the Yuyuan Bazaar – located at the Bund end of Nanjing Road – where they can purchase silk screen paintings and other traditional ware.
Travelling around Shanghai is easy, with high levels of service and a plethora of modern transport options. Once holidaymakers have landed at Shanghai Airport, they can choose to ride the Metro, buses or taxis. Those who opt for the Metro will find it affordable and easy, with signs in both English and Chinese and simple-to-use ticket machines located on station platforms.
The bus system is definitely worth attempting if budget is a primary concern, as it is much cheaper than the Metro – although some tourists may run into trouble if they are unable to speak Chinese and hop on any bus routes where the destination must be given to the driver, as it is unlikely they will be able to speak English.
Shanghai even has its own London bus system, with the eye-catching red vehicles open for sightseeing trips around the city each day. A through ticket can be purchased for RMB 300 (£29) and allows patrons to enjoy unlimited rides over a 24-hour period. This may seem expensive but it also includes free entry to a number of the city's most popular attractions.
Taxis are convenient and available at any time day or night. Fares change depending on the time, with afternoon prices averaging around RMB 12 for the first three kilometres and RMB 3 for each kilometre after that. At night, this jumps to RMB 16 for the first three kilometres and RMB 4 for each remaining kilometre.
Anyone looking to secure cheap flights to Shanghai may benefit from a late booking, with journeys from London Heathrow to Shanghai Airport departing most days of the week.