Dog friendly cottages with Imagine UK Cottages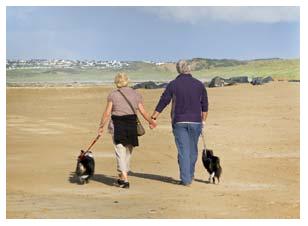 If you're eager to take a break in charming UK properties but don't want to leave your dog behind, why not consider staying in dog friendly holiday cottages?
At Imagine UK Cottages, we offer an excellent selection of pet friendly holiday cottages that provide a fun and relaxing break for both you and your faithful companion.
We understand that your dog is a part of the family and leaving him behind can be difficult for the both of you – not to mention leaving you with expensive kennel bills.
So, why not save yourself expense and heartache and bring him with you?
At Imagine UK Cottages, we have 217 dog friendly properties just waiting to provide you and your pooch with a happy holiday home.
What are the benefits of dog friendly cottages?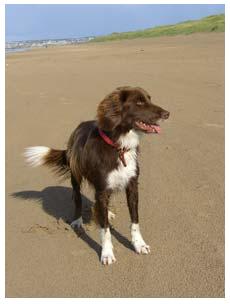 If you're a dog owner, you'll know how important your pet is to you.
Breaks without your furry friend can leave both you and your puppy less relaxed than you should be – so why not take him with you?
That's why we offer self catering holiday cottages throughout the UK that welcome your pets as much as you!
And another great benefit of this type of break is the fantastic destinations you'll find them in.
Both you and your dog will enjoy the amazing open landscapes on offer, from beautiful coastal locations to the rolling hills of the Lakes.
Among the wonderful destinations to stay in is Scotland, which is perfect if you love exploring dramatic terrain and of course, it provides excellent open areas for your dog to enjoy running around in.
Alternatively, if you love classic British landscapes, spotting wildlife and taking long walks, why not stay in the Yorkshire Dales?
This fantastic destination is ideal for this type of break and is sure to leave you relaxed and recharged for when you return home.
Self-catering holiday cottages from Imagine UK cottages
Booking breaks with your dog is wonderfully simple with us.
To find a pet-friendly property, just click on the Holiday Type tab and select 'Dog Friendly'.
At Imagine UK Cottages, we understand that your dog is part of the family, which is why we provide simple solutions for happy holidays with your faithful friend.
If you have any questions about our cottages or your booking, why not contact us today to start planning your break?
---