Top 5 attractions that must be seen when staying in Tokyo
Thursday, 2 February 2012 8:50 AM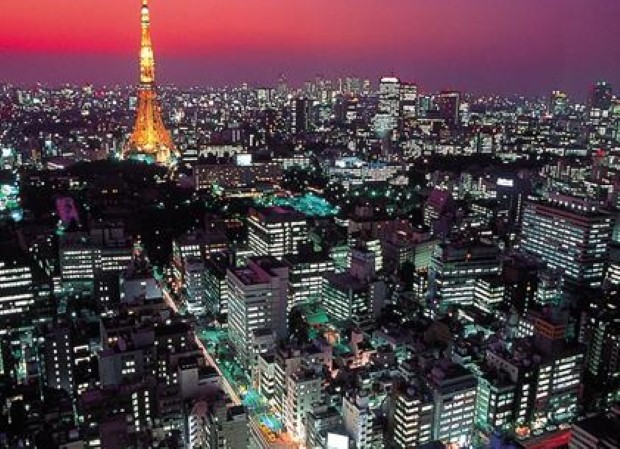 ---
Not only is Tokyo Japan's capital and biggest city but it also contains a wealth of amazing attractions. Tokyo is crammed full of fantastic landmarks, with the following five just of some of the many highlights to be discovered with business class flights to the bustling, one-of-a-kind metropolis.
One place you should definitely visit is Shinjuku Gyoen National Garden.
Situated in Tokyo's Shinjuku region, the park is some 144 acres in size and blends elements of French formal gardens together with traditional Japanese garden design and English landscaping.
Head to the national garden in the springtime and you'll be able to see hundreds of cherry trees blooming, as well as visit a teahouse.
Those looking to discover the history of Tokyo and Japan should explore the Imperial Palace. Located in the heart of the city, this complex is the official residence of the Emperor of Japan. Here, you'll be able to visit several historic buildings including Edo Castle – where samurai warriors lived from the 17th to 19th century – and the Museum of the Imperial Collections, which exhibits the art collection of Emperor Hirohito.
A number of beautiful gardens surround the Imperial Palace, with the Chidori-ga-fuchi moat at Kita-no-maru-koen Park a popular place to see cherry trees blossom in April.
Culture vultures are sure to find the Tokyo National Museum makes for a fun afternoon. Displaying a comprehensive array of art and other artefacts from Japan and other countries in Asia, here you'll be able to see everything from 14th-century swords to Buddhist paintings that are more than 600 years old.
The museum regularly hosts special exhibitions alongside its permanent collection so there should also be something new for you to see.
If you're keen to engage with your spiritual side, head to Senso-ji. Tokyo's oldest temple, this stunning complex dates back to the seventh century.
Situated in the Asakusa region, it has expanded substantially over the years with Awashimado Hall, Nitenmon Gate and Bentendo Hall just three of the beautiful historic buildings to be seen here.
No trip to the Japanese capital would be complete without visiting the Tokyo Tower. One of the tallest freestanding towers in the world, this structure stands at 333 m high and in heading to one of the two observation platforms you'll be able to take in fantastic views of the city.
Go to the special observatory at 250 m up and on a clear day you may even be able to see as far at Mount Fuji!
Book British Airways flights to Tokyo today and you can soon find yourself gazing at the many wonderful attractions in what is sure to be a trip you cherish forever. There are several airlines that fly daily to Tokyo from the UK. Fly with BA business class flights and you're guaranteed a relaxed luxurious journey before you hit the hustle and bustle of Japan's breathtaking capital city.