Wednesday, 9 November 2011 2:25 PM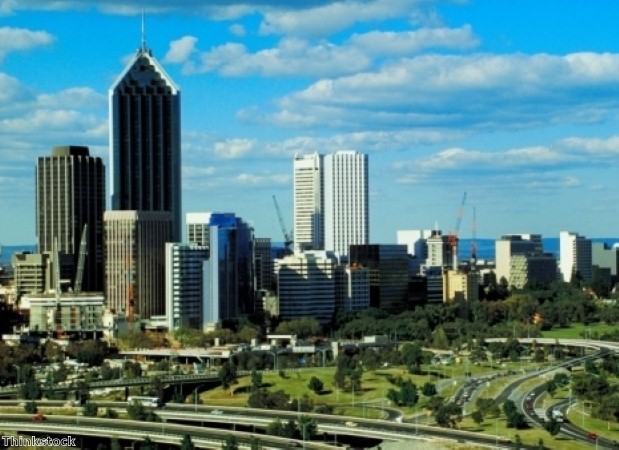 ---
Australia is a country famous for its multitude of attractions, from its wild outback to its glittering cities. While you may at first think of heading to Sydney or Melbourne, Perth is a wonderful cosmopolitan metropolis to explore, and there are plenty of excellent reasons to travel there.
The largest city in the state of Western Australia, Perth is a destination with diverse attractions. Indeed, here you can admire towering skyscrapers, visit gorgeous landscaped gardens and relax on soft, sandy beaches, among many other tempting activities.
To make your journey as enjoyable as your stay, book business class flights to Perth and travel in comfort.
One of the best things about this city is that because it boasts a gorgeous climate, a bustling centre and plenty of quieter attractions too, it is well suited to all kinds of holidays. Why not start off your break with a cruise down the Swan River? This is a great way to view it from another perspective, and take in its skyscrapers and parks.
If you're feeling adventurous, you could opt to travel down the river by kayak or canoe – something sure to appeal to adrenaline junkies.
Those eager to get a taste for the city's history should head to Fremantle, where they'll find charming winding streets and traditional markets, as well as Fremantle Prison. This was the first jail to be set up in the state and is well worth taking a tour of.
Alternatively, why not head to Rottnest Island and soak up a little of the Mediterranean climate? Here you can also swim and dive to see incredible coral and amazing shipwrecks.
Of course, the city itself has plenty of beaches you can explore, which also offer excellent swimming and snorkelling opportunities, while surfers will find themselves in their element. Many of these stretches of sand are lined with lovely cafes, which means you can enjoy sitting with a cool drink and admiring the gorgeous coastline to your heart's content.
One place you must not miss out on visiting is Kings Park, which is situated close to the city centre. This 400-acre space is a great location to experience some of Western Australia's incredible plant life – particularly if you head into the Botanic Garden – while you can also simply enjoy leisurely walks and cycle rides under the vast tree canopies.
With so many amazing things to do, Perth is a wonderful destination to visit – and to make sure your travel is as smooth and pleasant as possible, book cheap business class tickets.